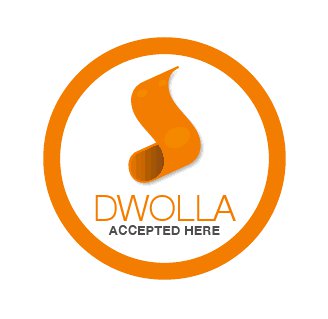 Dwolla is a peer to peer payment platform which allows users to exchange money quickly, safely, at a lower cost. Dwolla's maximum transaction cost is 25 cents per transaction.
No percentages
No setup fees
No gateway fee
No monthly fees
Dwolla is quickly gaining acceptance among customers and merchants online. Dwolla launched nationwide in the U.S. on December 1, 2010. They reached volume of $1 million per week in June, 2011 and then hit a level of $1 million per day just a month later. Its popularity isn't only because of its approach and .25 cent fees
Dwolla for Drupal Commerce Module
The Dwolla for Drupal Commerce module integrates with the Drupal Commerce module allows your shopping cart to quickly, securely integrate with the Dwolla money-mover engine. Dwolla increases merchant's profit margins in many cases, because when paid with Dwolla, merchants incur a flat, 25-cent fee rather than a percentage based fee. A customer must have a Dwolla account to pay with Dwolla. Dwolla accounts are free for consumers and merchants. Paying with Dwolla is like paying with cash or a check online. Dwolla is available for U.S. residents and bank accounts only.
This is how Dwolla works
Dwolla funds are transferred only to another Dwolla account. Dwolla allows a pending payment notice to be sent through Facebook and Twitter to notify a recipient who may or may not already be a Dwolla member, however for the recipient to claim the funds, the recipient must establish an account on Dwolla.
When available funds are transferred from one Dwolla account to another, the recipient has access to the funds immediately.
The process of adding funds can take from two to five business days. This is because Dwolla uses the Federal Reserve's ACH network which incurs these delays.
If transfer is made where funds must first be drawn from the sender's bank account, the transaction status will show as pending until the underlying funding transaction has completed.
Withdrawing funds from Dwolla to a bank account could complete the next business day however waiting two to three business days before the transaction completes is possible as well.
Dwolla has introduced a hybrid ACH service which eliminates the delay however only a very limited number of banks are using that service as of May, 2011.
For personal accounts there is a $5,000 per-transaction limit. Business accounts have a $10,000 per-transaction limit.
Web + Dollar = Dwolla
Features of Dwolla
Send and Receive the money instantly.
Free and Premium business and personal accounts.
0% processing fee instead of 2% - 5% with other services.
Maximum cost of 25 cents per transaction.
Innovative search tools.
No monthly fees or minimum balance requirements.
Send and attach invoices free of charge.