Submitted by

clyderay

on Thu, 06/04/2015 - 04:10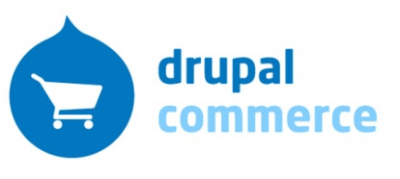 The webmasters around the globe always keep on searching a superb and top-notch platform in order to host the websites. In a more general way, if they take the development of complex e-commerce websites into consideration, then their needs expand and they approach for finding a cutting edge solution. The primary focus of the webmasters is to go for such e-commerce platforms that are fully-fledged, easy to customize, robust and flexible. These platforms should also provide a wide scope for the online merchants, so that they can make their business future-proof and enlarge its capabilities, functionality as well as features. A wide range of open source or free content management systems are available over the Internet for developing standout e-commerce applications. But, the target must be to opt something different with desired functionality. In this huge list of multiple e-commerce platforms, Drupal emerges as the most preferred and the results-driven solution. It not only fulfills the needs, but also helps to produce the optimum outcomes.
Reasons that compel you to choose Drupal for e-commerce
Drupal is undoubtedly a magnificent open source web development platform that plays an important part in growth of the e-commerce businesses. The various reasons in favor of its growing market value and usage have been described below:-
Flexibility in the payment options
With ever-evolving needs and market demand, the web pages that consist of rigid structure are unable to address the current trends and requirements. CMS industry is making consistent efforts and providing powerful platform like Drupal that empowers developing professional e-commerce web pages. It gives flexibility in the payment options and you can choose any one from them, which suits all your requirements.
Highlighting the products
Highlighting the most selling as well as popular products over the shopping website has become the latest trend in today's growing e-commerce industry. Drupal makes this task extremely easier. Through this approach, you can grab the customers' attention regarding in-demand products and increase the market of your services magnificently and with easiness.
Secure login through page module
Drupal provides secure login through Secure Page module of e-commerce. This module helps to built highly secured websites with functionality enhancement.
Hassle-free integration of external systems
Drupal commerce facilitates to integrate external tools or systems in the website without any hassle. Extend the functionality of your e-commerce website by integrating third party systems into it. Content can also be imported from other systems by the online owners with the help of Feeds module.
No premium modules or plugins
Another important reason for choosing Drupal Commerce is that no premium modules or plugins persist in this open source platform of e-commerce. It is an open source software and the online merchants do not need to pay any amount to Drupal community.
Analytics, CRO and SEO are easy to control
Analytics, CRO (Conversion Rate Optimization) and Search Engine Optimization are easy to control with Drupal as it features only a single system. The availability of two systems make this task absolutely complex. Instead of having two journey, Drupal comes with only one to make customer journey optimization simpler.
Tools for order management
These tools are considered as the most important part of Drupal commerce and enables the owners to view, update as well as manage all the orders on their e-commerce website. With the help of website, the entrepreneurs can easily send update notifications.
Role management
With the help of this feature the sites' owners can easily define role and permissions for the users.
Minimum development time
In comparison to two-platform systems, Drupal takes minimum development time. It avoids developing two versions of the templates and configuration of the content management system regarding information related to the products of your e-commerce website.
Boost the marketing
E-commerce websites are more than the shopping stores and also considered as the best place from marketing perspectives. A long-term strategy is required with proper marketing plan that consists of up to date and comprehensive SEO. It becomes possible with Drupal that helps to boost the marketing.
What are the tips for creating e-commerce websites using Drupal?
Developing the business e-commerce websites with the help of Drupal provides a wide range of advantages. It increases the visibility on the search engines, provides advanced security and flexible websites.
Some fruitful tips that help create e-commerce websites using Drupal have been pointed below:-
Specify all the features that you want to incorporate in your Drupal powered e-commerce website.
Focus on look & feel of the website. It must have striking and clean design to attract the online customers. Homepage, landing page and product details page are mainly displayed on an e-commerce website.
Product's photographs and video on the website must be clean, appropriate and crisp. The site must have a good model.
Use additional modules for better functionality of the e-commerce website.
Set up the store and configure all the information.
Prepare and check the product details page because it is a crucial part of the online shops.
Use payment gateways along with different modes of payment, so that the customers can have multiple options to choose from.
Test the e-commerce website to find out the errors.
All these mentioned reasons justify that Drupal is a superior and cutting edge platform, which provides the functionality what you can't expect from other e-commerce platforms in your shopping website. Hope, you are fully convinced with the reasons and will go for Drupal Commerce for all sorts of the e-commerce web development.
Author Bio:
Clyde Ray is a skilled web developer & blogger at PSDtoDrupalDeveloper , which provides world-class PSD to Drupal theme conversion services. He is passionate about writing & sharing blogs that help in resolving various issues.