Submitted by

SharpEdward

on Fri, 03/11/2016 - 06:19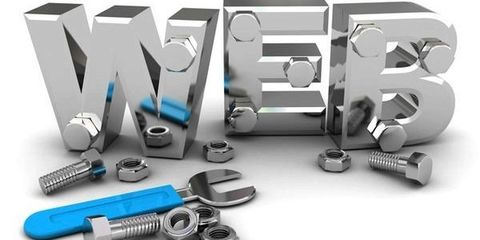 Designing, coding, encoding and developing a website is a very difficult task. The web design and development tool make it easier for the developers. The internet has revolutionized almost every field of life. Be it education, business or communication, etc. the internet has made things easy and simple. It has provided a platform for people where they can easily communicate with other people, no matter in which part of the world they live. They can get education online as the internet provides them an alternative to the traditional educational system. They can buy or sell things online without leaving the comforts of their home. Businesses can promote their products and services, communicate with the buyers and distributors and get feedback from them. They need to have their presence online in order to get access to more audience. Having a website is considered important for businesses or other organizations who want to have their presence on this platform. This is why; they take the services of the website developers for this purpose.
Designing and developing a website is not easy. It requires complete knowledge about the development process and special set of skills. If you are a beginner or a professional and find it difficult to design a website then you can take help from the designing and development tools discussed below that are specially designed to make this work easy and simple. Follow the guide below to know more about these amazing website designing and development tools:
Importance of learning the website development tools
Coding, encoding, designing and developing a website is a very difficult and tricky task. It does not just require special skills, but also complete knowledge about the website features and programs. These new tools are specially designed to ease the designing and development process for the developers. These tools have amazing features that don't just make working easy and simple for the developers but also reduce the time that used to spend on designing and developing a website. In short, these tools ease and simplify the work and make it less tricky and short. There are different types of website designing and development tools available for both beginners and developers. Some of them are listed below:
Website designing and development tools for Beginners
Usersnap
This is one of the best website development tools that make work very easy for both the beginners and the developers. It helps them in improving their websites, receiving feedbacks from their users and that too in the form of screenshots, communicating with the visitors and also solving web related issues faster. This is not just enough, this website development tool has a lot more to offer. Its amazing features allow you to communicate more easily with the users, get feedback from them in the form of screenshots to know what they find inconvenient, install a feedback system that runs on almost every browser and also choose a theme that best matches your identity. This web design and development tool helps you make your website more appealing and convenient for your users.
Powermockup
Making an effective and interesting presentation is not a piece of cake. Know that good presentation depends on a number of things, including the content, design, style, etc. This website tool helps in making presentation slides more interactive and interesting by providing mock-ups and wire-frames for PowerPoint.
Hotjar
This is one of the best tools that help you deal with your website analytics. It makes it easy for you to solve issues related to your website more effectively and quickly. It also helps you record the activity of users more easily.
Goodbarber
Creativity is not limited to specific people. There are many people who get creative thoughts and ideas, but because of not having the required skills, they fail to give shape to their ideas. This Goodbarber.com is an effective tool that helps individual who have ideas of their own personalized mobile applications, but they fail to give shape to these ideas due to their lack of skills. This tool provides the best and cheaper alternative to the complicated web design and development projects. It provides a very simple interface with the help of which you can easily make a mobile application.
ThemifyFlow
It is very difficult to edit PHP template to even make a simple change or to create Word Press themes, but with the help of this tool, it can be done easily. This tool lets you create your own theme with templates, headers, footers, sidebar and stylish. Now you don't need CSS or PHP coding anymore to edit your theme. The interface concept provided by ThemifyFlow is very simple and easy to learn and use. It is a perfect tool for people who don't have the required skills but want to do their work on their own.
Frontify
This web application is more like a sharing platform that allows creative people to share their ideas, designs and concepts with others regarding their web projects. It helps in building and improving the community of website developers where they can share, discuss their designs and get feedback from each other.
TeamDesk
Creating a database for your company or business is not an easy thing and requires special kinds of skills to do it, but now with the help of this development tool, you can easily create a database for your company just by simply showing your business's information and structure. The TeamDesk.net provides you an accurate and centralized source of data that you can easily manage. It also gives you a chance to give your team access to the company's information through an online database system. It also helps you in improving the performance of your business.
uCoz
It is an effective and complex website tool that is rated as the best website builder for advance users. It offers a variety of amazing features such as unlimited disk space, data backup and complete website control, etc. This tool allows you to personalize your website and make changes according to your needs.
Website designing and development tools for the Professionals:
Komodo Edit
The Komodo Edit, as the name suggests, is an editing tool that helps developers in writing and editing their codes. It is a multi-language text editor that works on almost all the operating systems,including Windows, LINUX, UNIX, Mac, etc. It also has an amazing feature of auto-code completion that works for different web languages such as HTML, PHP, Java, Ruby, CSS, JavaScript and Perl etc.
Fontello
This development tool is one of the best icon font generators. It allows you to choose your favorite from thousands of icon fonts, change or edit them according your needs or requirements. You can also convert the icon fonts into a single font file with the help of this web tool.
CSS 3.0 Maker
No matter how much developers love the amazing features of CSS3 but they definitely hate to write syntax because it is a difficult and complicated thing to do and requires a developer to remember almost 100 properties along with their respective prefixes. This tool saves you from all this trouble and makes syntax writing easy for you. This is an online tool that helps you copy and paste the difficult and tricky codes into your styling sheet. It generates code that you can use for styling details including box radii, text and box shadows, transitions, gradients, transforms and rotations, etc. It also shows which mobile and desktop browsers can adopt or support these styling details.
Dirty Markup
Coding is a very difficult thing to do and the developers sometimes find it very exhausting because of its complicated nature. It is an effective website application that allows you to clean and format your CSS, HTML and JavaScript easily and fast. It also has combined capabilities of other single-syntax web coding cleaning tools. It makes coding and encoding simple and easy. Just learn the basics of this tool and then you can use it to ease your work.
BugHerd
Website bugs are quite common in website designing and development. They make things difficult and complicated and sometimes even disturb the performance of the website. This web tool helps developers in dealing with the bug issues. It automatically resolves minor bug issues, get clients' feedback and also in tracking the existing and the potential bugs. So, if you ever encounter the bug problems in your website system, then you can easily solve those issues with this effective BugHerd tool.
Typetester
This web development tool is very simple and easy to use. It allows you to enter and test different types of font and compare them. You can also change their size and color etc. This amazing web development tool allows you to compare about 36 different types of fonts at one time.
PageSpeed Insights
Google has brought remarkable changes in the technology. It has made things easy and simple. Just like its other applications and tools, this web development tool is also very useful and effective. As the name suggests, this tool provides developers information about the front end performance of their Page. It uses the network independent aspect to check and calculate the performance of the page. You can use this PageSpeed Insight to know and improve the performance of your Web Page.
Amazium
It is a difficult task to create an attractive and appealing website design, but this tool makes it easy for you. It helps you create a colorful and amazing web design. It allows you to easily and quickly create a website that can be viewed on almost all kinds of devices.
Webflo
This amazing web designing tool provides you a wide range of web templates along with UI designs. It makes designing easy. All you need to do is to take care of your design and this tool will automatically generate codes for your design.
Bootstrap
This amazing web designing tool makes front end web development easy, simple and fast for you. It is designed for both developers and beginners and can be used for all kinds of web projects or devices. It uses a single code base to scale websites and applications.
BrowserStack
There are a variety of different browsers available. The developers are required to make sure that the website they have designed and developed must be compatible with all of these browsers for a smoother and better performance. This web-browser testing tool allows developers to test their designed websites. It has access to almost all the mobile and desktop browsers and makes it easy for developers to test if their designed website is compatible with these browsers or not.
CrossBrowser Testing
This web-browser tool also helps developers to test their websites on different web browsers. It is an advanced testing tool that provides access to more than 130 web and mobile browsers and 25 different operating systems. Developers can easily use this tool to ensure that their designed website is compatible with all of the browsers and operating systems. It also allows them to compare their website with other browsers and know the differences.
Summary
These website designing and development tools offers a variety of different functions that can be used for simplifying and understanding the coding, encoding, designing and developing process of the website. You do not need to develop any kind of special skills for using these website development tools. All you need to do is to check out the tools, tutorials, read out the instructions carefully and understand the basic features before using it because only then you will be able to use these website tools.
Author's Bio: Sharp Edward is an expert website developer writer. He is associated with the leading firm, Dissertation Writing Service. He is an expert in writing on almost all kinds of website development topics. He also works as a consultant.