Submitted by

Michael Waugh

on Thu, 02/04/2016 - 05:36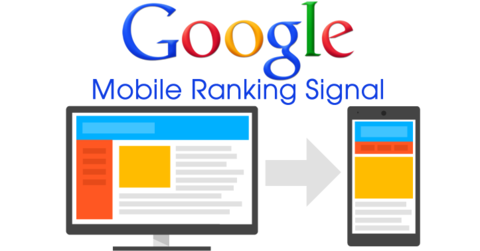 With mobile surfing increasing day by day, it has become crucial for businesses not to ignore the mobile world. More and more people are turning towards mobile browsing and mobile shopping leaving the real stores and even the desktop. And, if you have started realizing this, then you should also know about the importance of mobile ranking. If you are least aware of this or not paying any attention to this, then you are going to lose a large PORTION of your customers.
Limitless advantages of enhancing mobile website rankings not to be overlooked
76% of mobile searches result into online transaction within an hour.
80% of consumers shop using smartphones.
Google survey says more searches carried out on mobiles than on desktop.
These are just a few reasons that should open your mind to consider spending time and revenue on mobile rankings. If you are keen to improve your mobile search results, just carry on further.
Tips to Improve your Mobile Rankings in 2016
If you are still considering of developing a mobile website or looking for responsive, then there are huge chances that you are losing your prospective customers to your competitors. The latest update from Google and Bing clearly states that they want all websites to be mobile friendly, find if yours? As a result of Google's mobile friendly update in 2015, websites without a mobile app or mobile friendly website have seen a drop of 5 places in the search results. Isn't that a much loss to your business?
In order to be at the fair stand in this online competitive world, your website should at least need to pass these tests, if Google or Bing just down-look your website to not to be mobile friendly, then you have definitely set your feet in deep waters.
What next to do ?
In spite of the bad start, still you have the chances to cover up the loss. The best trick is to upgrade your whole website for every device, whether it is for desktop, laptop or mobiles, and this can be done through responsive web design. Make plans with your web developer for making your website design responsive. If you do not have in-house mobile web designer, contact us for a professional web designer.
On the other hand, you can even opt for a mobile friendly version of your website, though it is just a quick alternative. Already on the good books of Google because of mobile friendly website, what else to do? If you come under the hive where thousands of businesses have gone mobile friendly, then you may be in dilemma what next to do in order to rank better in mobile search results.
Moreover, if all are already standing there in mobile searches, what else you can work on to make your special position. Looking at the changing scenario, you can find a great inclination from desktop towards mobile screens. This said there is a huge business potential, if you effectively optimize your mobile presence. Check here some of the major changes that you can make to push your website ahead in search results.
Reduce Load Time
A mobile site is taking time to load, will you wait patiently until it fully loads. NEVER!!! Right! Loading time has a significant value on mobile. The research shows that even a 1 second delay can drop the conversions to 7%.
Favoring viewers, in order to provide the best results to them, Google wants all mobile sites to load as fast as possible.
Check Speed of Your Website
Find whether you website is running slow or not? The best way to find this is by taking the speed test. Keep this in mind, a website may load faster for you, but not when it is on someone's mobile set. Google's Page Speed Insights will show the level of your load speed and offer advice as to how you can enhance the speed of your website.
Apart from suggestions from Google, there are a few more there that helps you speed up a website. Check them:
Decrease the number of images and their sizes
Set limit for the number of interactive elements
Lower the number of requests outside of your own server
Include compression
Increase Font Size
Font size has a significant role to play on mobile. A website is of no use if you are not able to properly read the text. Proper font size, a big one, is advisable on mobile pages. Note: Google's mobile friendly will help you find out whether your font is fit or need to change.
Proper Spacing in between Elements
Putting elements too close make it quite cumbersome and difficult for viewers to interact and browse through your website. Allowing more space between links, buttons and other interactive elements is just a good change that can add a significant impact on your search results. Note: Google Page Speed Insights also helps you find out whether elements on your website are too close to one another or not.
Improve Local Search Results
Compared to international results, local results are more likely to brim up on mobile. Therefore, it is essential to optimize your local searches. In order to reach more and more mobile users, the most efficient way is to work on optimizing for local SEO.
Important things to do to enhance your local search position
Get listed into Google My Business profile and ensure that you fill all the information correctly.
In local directories like Google+, Yelp, Trip Advisor and Yahoo local submit your business profile.
Start forums and engage people into conversations.
Encourage people for feedback and reviews of your business or service.
Make use of location and call extension in your Google Ads.
Put local keywords in your website including titles, headings, descriptions, page content and more importantly URLs.
Make sure you provide NAP (Name Address, Phone Number) in consistent manner across your website, ads and various social channels.
Integrate valuable local information of your business on your website such as directions to the store, opening and closing hours, holidays, testimonials, etc. people always search for such local information.
Pay Importance to User Experience
As we have seen so far that Google and Bing are concentrating on mobile usability, which we often refer to as user experience (UX). If your website provides a better user experience then you will be in good books of Google as you can get better search positions. This is just a starting as this trend is going to be on the top this year and also for the coming years as search engines will start working on and updating their mobile ranking algorithms.
Author Bio - Michael Waugh is the professional tech blogger and he has gained a good knowledge in various IT solutions like mobile app development, Digital Marketing, Web Development etc.