Submitted by

Susandaigle23

on Wed, 12/12/2018 - 10:56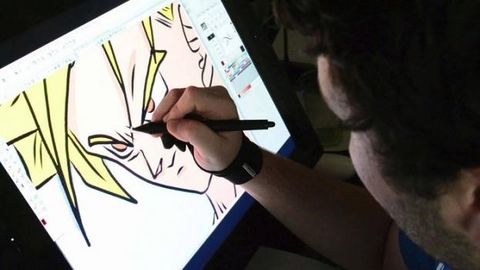 3D refers to the dimensions using which an image or object was created. In 3D animation, everything happens on a 3D platform. Photos have depth and provide multiple views, similar to that in the real world and have soft refined shadows to sew together, the objects and characters at intervals. While computers have utilized assisted 3D animators to perform these tasks for many years, the arrival of 3D animation was a turning phase in terms of the kind of technology animators needed to use. Until then, all of their animations were done on workstations however, Computer generated images (CGI) produce such a high amount of data that animation studios have to establish large data centers to process them.
Powerful servers are used in these data centers, which give a great amount of processing power, facilitating CG animation studios, whether big or small to figure out with complex Datasets and 3D models.
How to become a 3D animator?
3D animation is not something that is excelled in weeks, months or years. It takes a lot of affection and dedication to master this disciple. It is a bit frustrating, confusing, and difficult. But if you are really keen and interested it can be the most rewarding career also the most exciting, as you will be putting life into objects and transform your ideas into reality for others to get pleasure from. If you are really into animation, nothing will be holding you back. You need to know your area, knowing the trail you want to follow is very necessary. Do you want for companies like DreamWorks Production or Pixar? That is more likely if you are interested in movies like the Transformers or The Incredibles.
If not that, you might want to go in the game industry and indulge with Sledgehammer or Activision, producing wonders like the Call of Duty and Destiny. Speaking of 3D Animation we cannot ignore Motion graphics, Motion graphics is basically a set of digital footages that create the illusion of motion. When combined with audio they give the most amazing results. Being the soul of 3D animation some of the trends of motion graphics are;
Combining 2D with 3D
The capabilities of 3D enable inventive opportunities that otherwise would not be possible. A recent trend within the motion style business is that designers are exploring new ways in which to combine 2D with 3D animation and graphics to attain additional graphic, conventionalized look and make advanced visuals. This ends up in a spread of latest and attention-grabbing experiences to supply the viewer.
The Glitch
As a trend that manages the self-contradictory accomplishment of getting an ambience that's artistic and retro -- glitch is being inspired by the fantastic beauty of controlled imperfection. The glitch distortion pixelated off-register pictures or the visual crackle of a video stream arousing the rough static of the old TV. The glitch has been utilized by a variety of huge brands recently. No other trend has garnered such maximum traction as the glitch.
The Pastel Palette
The soft candy colors of a pastel palette take us back to our childhood. Driven maybe by the wave of homesick vintage ambience that's on the rise, the pastel palette as understood with a contemporary eye that punches up the saturation of the sweet candy colors and infuses them with a simple kick is substantially on trend.
Color Transitions
Bright, bold colors and hues are in quality this year and creating a distinguished impact within the design world. Used and praised for their visual art, the trend is to use colors and their versatility. Given the growing demand for innovative designs, the trend of bright colors can continue their trend in 2018.
Animated fonts and titles
Using animated Fonts and Titles may be a stylish approach to gaining attention and keeping the audience engaged. The styles vary from easy moving characters to paying respect to social heroes. Acquiring knowledge is always great, a design-savvy mind will be thinking where can I get all the knowledge?
If you are able to take successive steps to turn into a 3D Animator, you'll begin with the nice tutorials to start in the right direction. With a learning path, you'll begin with the fundamentals of understanding the software system and move high to advanced animation courses. Character Animation in Maya, there are many 3D animation maker online that can create for you and even guide you through the process.
In order to become a winning animator, it comes all the way down to observe. As mentioned before, an animation is not one thing to be learned quickly. It's arguably one of the foremost tough aspects among the 3D pipeline. It's going to take many trials and errors and possibly some frustration.
It is completely understandable that you may not get that excellence at your initial job. But with hard work and complete indulgence you are likely to prove yourself. Therefore you shall be willing to provide on any platform irrespective how little it's going to be. The animation supervisors can also wish to examine how you handle yourself and the how well you are doing on these easier designs before supplying you with a lot of advanced ones. Just focus and prove your dominance with patience and creativity.
Moreover, if you are an entrepreneurial mind and want to make a difference for yourself. With 3D animation you can elucidate your product clearly and easily, making it the perfect way to showcase your organization and let the world know about it. Once you've created your animation it will advertise your product to your customers everywhere over the globe whenever they need to ascertain it.
Also;
A professional, engaging page containing your 3D animation can draw way more attention. 3D animation helps interaction with your customers. If you develop interactive 3D product animation you'll be able to let your customers interact along with your merchandise, it also can assist you to draw in your prospective customers. By showing individuals, not simply your product, however, it's options and functions in a 360 view you offer them the prospect to expertise your product just as if it is in front of them.
YouTube and alternative social media platforms are ideal channels for promoting 3D animation. As most marketers are cognizant, social media is a crucial place to promote merchandise. Using social media for promotion makes it easier to engage your audience.