Submitted by

jasonlarue

on Mon, 08/24/2015 - 23:52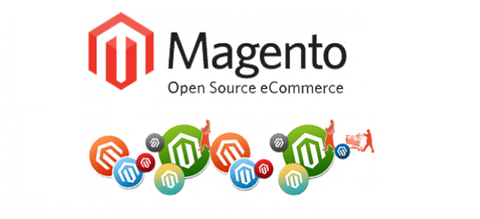 Magento has earned worldwide popularity in the online marketplace as an e-commerce web application development platform since its launch. It is an incomparable e-commerce tool that ensures increase in revenue and image of the businesses around the globe. If the online retailers want to get the most from this feature-rich and powerful e-commerce platform, then they must need to install plugins or extensions in their shopping website. This approach helps to extend functionality of the online shops and guarantees future-proof business with high returns and optimized profits.
Plenty of e-commerce plugins are available over the web to use for the shopping sites, but selecting the fruitful ones can be daunting for the business owners. To make this task easier, we are presenting a list comprising some magnificent Magento plugins to install on your e-commerce shopping website and bringing enhancement in its functionality. These extensions will definitely provide ultimate benefits to your online store and let your business grow in present competitive edge.
List of important Magento e-commerce plugins

All the entrepreneurs around the globe want growth in their business because it is a positive aspect that ensures the utmost profits. But, growth and popularity do not come easily and require a lot of efforts. Shipping is a bigger issue for the online retailers worldwide. To ease this task, Shipworks is a matchless Magento plugin that provides the functionality such as labels creation, sending email to the customers and updating orders. It is being used by a majority of the carriers like FedEx, DHL, etc.

Most of the online customers get frustrated while searching for a particular product from the e-commerce websites. It is because they find a plenty of products in their search results that are not within their price range. Installation of Magento plugin Price Slider Dafodil on the e-commerce stores, facilitates the online customers to specify the price range of each item, hence making the shopping easier and time-saver.

In today's fast-paced world, the online customers can't afford to wait even a fraction of second for response from the sites owner's end. It is responsibility of the business owners to respond immediately and address needs of the customers, else they will look for another option from shopping perspectives. Zopim Live Chat, a Magento powered chat plugin, sorts out this issue and speeds up response time.

Security of the online transactions emerges as a major concern for the customers, who like to shop online. The online customers will not like to spend a single amount of money on shopping from your e-commerce website, unless you assure the customers that their transaction is highly secure. FontisSecurePay Magento plugin is an ideal solution that sorts out this issue completely by processing the payments in a secure manner with the help of SecureXML gateway. It ensures the online customers that payment details giving by them are kept safe.
An important concept of the business' success is to retain the past customers and make them interested in the latest offerings, so that they are persuaded to shop from your online store. The campaigns and newsletters are a great way to raise interest in the customers. Checkout Newsletter, a powerful Magento plugin, features "Sign up for newsletter" option increases interest of the customers to shop from your e-commerce website in the future.

The tendency of the online customers is that they want to know each and every information related to a particular product before purchasing it. Magento plugin Magic Zoom enables the customers to zoom in any product available on the online store, so that they can easily get extra and useful details. The most important feature of this plugin is that it works effectively even on the smartphones and tablets, thus facilitating the customers to view products on varied screen sizes.

This is a must-have Magento extension and performs the functionality according to its name. It facilitates the websites owners to edit, manage and create the data or content in the same way the users want to see in the search results on the search engines. This extension provides improvement in CTR (Click Through Rate), conversion and sales on your online shopping stores. If you are looking for more conversion rate, then you must have to create concise and clear titles, keywords and description. With the help of this extension, you may also improve SEO ranking on the search engines for driving more traffic towards your e-commerce website.

This has become one of the widely used Magento extensions these days due to its amazing functionality. With the revolution in e-commerce industry, the customers have adopted more advanced strategies while shopping online from a particular website. Before purchasing any product, the customers evaluate reviews or feedback about that item over the web. With the help of this extension, you will provide them the facility to evaluate the products on your shopping website instead of looking somewhere else which definitely takes the customers away from your online store. Positive reviews about the products available on an e-commerce website help drive more potential customers and increase the revenue. This extension can be easily integrated and works seamlessly.

When it comes to editing or managing a huge amount of products on a shopping website, then this extension plays a crucial role as it makes this task extremely easier. With the help of extended product grid, the store owners can edit product attributes and update the products on a regular basis. It also provides them facility to sort as well as filter the products accordingly. This extension perfectly suits those e-commerce businesses that have variations in price levels for several factors.

This extension is highly powerful and enables the online retailers to provide the latest updates and news to the clients regarding development and achievements. After integrating this extension into the e-commerce websites, the users will get all the notifications instantly. It provides one more functionality to the site's admin that they can list all the new according to category, product and align them in any position such as right, left and center. Advance News Pro comes with a plenty of features like user-friendly interface, hassle-free installation, multilingual support and many more.

This Magento extension is highly advanced in terms of functionality and provides a great shopping experience to the online customers. All Ajax Pro can easily remove products from the online store. The users can experience some stunning functionality based on Ajax such as Quick Login, Registration, Ajax Add-to-Wishlist, Add-to-Compare_list, Add-to-Cart, etc.

This extension is somewhat different in various ways and enables the online users to share their opinion regarding the business through YouTube videos and pictures. With the help of this extension, testimonials can be managed easily. One of the most important features of Video and Content Testimonials Magento extension is that it provides a complete control to the sites owners. They can set permissions on posting testimonials as well as reply.

This extension provides several crucial Google Analytics features like improved e-commerce, tracking user ID, etc. Moreover, it also supports Content Grouping, Product Refund, IP Anonymization and a lot more functionality. After installing this plugin, the site's admin will just focus on useful actions rather than wasting valuable time in implementing complicated code of Google Analytics.

This powerful extension helps to build the business' social popularity globally by displaying the latest tweets on Magento based e-commerce stores.

Product Matrix is a highly advanced Magento custom shipping rates extension that helps to define shipping rates on the basis of several parameters like destination, quantity, price of product, etc.
Omnisend provides a complete solution for generating more revenue for ecommerce stores. With omnichannel features you can reach your customer via email, Facebook messenger, Web push notifications and even SMS. Connecting your Magento 2 store to Omnisend is a snap, and your customers, orders, carts, and products will automatically sync with your Omnisend account. This means smart product recommendations in a few clicks, omnichannel marketing automation workflows, and a seamless customer experience, right at your fingertips.
Finally, the list of top 15 Magento plugins or extensions that help boost all the e-commerce businesses comes to an end. Integrate all these plugins in your online shopping store and experience improvement in visibility, traffic, functionality and returns.
Author : Jason Larue is a web developer working in a Magento web development company, who loves to share his innovative ideas and thoughts through articles and blogs on web design & web development topics.