Submitted by

JohnUnger

on Tue, 11/17/2015 - 04:17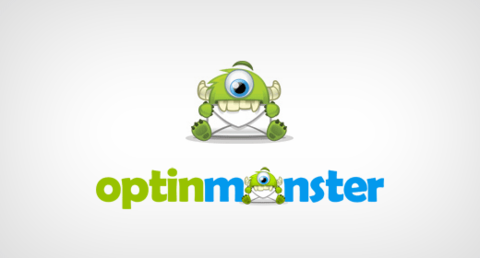 Two things you want from your website - minimal work and maintenance on your part and great UE for every visitor. Fortunately, because WordPress is singularly the most popular design format these days, there are some great plugins that can do both things. There are so many, however, that it may be difficult to pick and choose those that are most critical and that also do the best job. Here's a list of 12 wordpress plugins that you really will want.
WordPress SEO Yoast
Most site owners and bloggers are not experts on SEO - in fact, there are people who make a great living just improving SEO for company websites. It's complex and rather constantly changing as search engines alter their algorithms. That's why Yoast is the perfect plugin to have.
Yoast is a complete package. It will allow you to create your title, keywords, tags, write a metadescription and will run an SEO analysis on your page, showing you what need to be changed and giving suggestions for doing that. If you look at the snippet preview below, you will see that it tells you "yes" or "no" according to a checklist of what you should do with your focus keyword. As you write a blog post, moreover, you will have a sidebar on the right which ultimately gives you a full checklist for SEO, and clicking an item that is highlighted with a yellow light (needs fixing) you will receive suggestions.
BackupBuddy
This is a must because you want backup for your website. With this plugin you set a schedule for that backup, which can then be stored in the cloud if you select that option. BackupBuddy will not only backup your WordPress database, it will also keep your theme files, other plugins and your media library. If you site crashes, don't be upset, failures happens. But with this plugin you will have it up and running again quickly and easily.
W3Total Cache
One thing you must have is speed. Bounce rates are terrible if things don't load fast. You can set up caching and compress pages and images for faster downloads. Another option is HTTP Compression which can increase speed by 3-4X but if you use this plugin, W3 Total will no longer cache.
Edit Flow
This is basically a management tool, but it really allows lots of stuff to make your life easier. It's really a workflow management system so that you can manage your calendar of publishing, assign posts to team members, review and comment on the work of team members, etc. You have your content strategy on your WordPress dashboard instead of somewhere else. This plugin will keep you from making mistakes in scheduling and assignments and keep your content rolling smoothly.
Google Analytics for WordPress
You really need to know if your blog is getting the traffic and other results you want. This plugin is designed not to slow anything down and will give you the traffic reports you need, by post, by author, or any other criteria you set. It will track outbound links, site speed and will even connect with your AdSense account if you have one.
Gravity Forms
This great plugin lets you add any kind of form to your website. You can also create online surveys, run contests. Design your fields, even for pricing calculations. Really, once you check out all of the forms you can create, you will understand that you never have to look for another form app again.
WP Mail SMTP
You will never have to worry about our emails getting out, which is sometimes a problem with some WordPress hosting providers. This plugin solves that problem - you use an SMTP server, like Gmail's.
OptinMonster
This is a lead generation plugin that lets you create great optin forms and popups to persuade visitors to subscribe - to your emails, to download an e-guide, or to obtain a discount. There is more, however. You also get page targeting, split-testing analytics. You can also choose to have a popup optin form as a reader gets ready to bounce.
Sucuri
Any site can be hacked, and security it important to have, even though you have a backup (with BackupBuddy), hacking creates lot of security issues for information that may be housed on your site. This plugin scans your site regularly, removes malware and provides real-time alerts based upon its scans.
Soliloquy
If you produce slides of any kind on your site or blog, this is a plugin you will need. First and foremost, it will load your slides at super-fast speed, so you will never experience a slowdown by creating and offer slides to your visitors. There are lots of other features and a free version that you can use to try it out.
Floating Social Bar
Research shows that you will get more shares when your social bars float. When you use this great little plugin, you can place your social bars in any floating position, on either side. The bar moves as the reader scrolls down, and the reason more shares are obtained is the reader may come upon something that really makes him/her want to share the post. This floating bar allows that share to occur immediately without having to go to the top or bottom to find the share button. The one caveat is this: you cannot place buttons on the bar for every social media site, and that is a good thing. You need to be selective about the social media sites you offer for sharing - and you should know which ones those are.
WPTouch
You can spend a lot of time and money creating responsive design so that your site is compatible with mobile devices. Not when you have WPtouch, though. This plugin will get much of that job done for you - supports ecommerce, advertising, content, and lets you provide an app without using an App Store.
Default WordPress Tools
For some of the things you want to do with your site or blog, WordPress has many defaults, and you would be wise to do some research to find what they do. For example, rather than add a plugin for comments WordPress has a default that allows you to set up commenting and conversations right on your blog. Further, another widget will allow you to list the most recent or popular posts in a sidebar. There just is much that WordPress can do as a standalone platform - check out all of the options you have.