Submitted by

kevalpadia

on Tue, 09/22/2015 - 04:43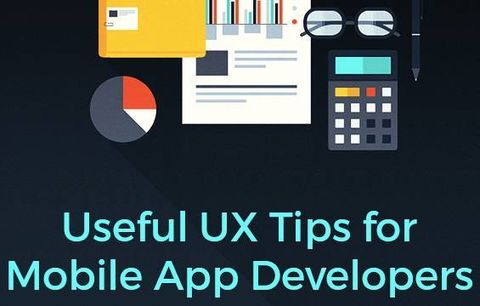 A mobile phone is now an intensely personal device and helps in more activities than just calls and messaging. Every action on the smartphone is intimate and hence the design of the sites and the apps should be highly user-centric. A personalized UX is what every user prefers. It takes more than just compelling content to attract and keep mobile users interested. To gauge user interaction and involvement is also highly important to obtain desired results.
Here are the top ten tips that one should use for devising a strong mobile UX strategy and for successful user engagement.
1. Implementing the concept of responsive design is important
While designing the UI for a mobile app, you should keep in mind that the app should be compatible with a wide variety of devices. While tweaking media queries, JavaScript or the CSS, a special focus needs to be in place for handling issues associated with different elements in these mobile devices.
2. Iterating UI designs helps in a big way
As app creators, iterating the interface design options is highly important to achieve apps that are fully engaging and retain the attention of targeted users. Don't forget, with each successive iteration valuable lessons will be learned and can be re-applied to your next design project.
3. UI design needs to adhere to compliance and security issues
Usually, security and 508 compliance needs to be in adherence for assessing the ease of accessibility during the mobile app development process. It is essential for design professionals to consult with back-end team to ensure that data is being presented in an appropriate manner. Effective UI designing involves a simple learning curve for app users thus leading to a considerable increase in the app user's overall productivity.
4. Good UI keeps things simple while attracting users
Nowadays, a majority of clients are not quite clear to imbibe simplicity while designing UI with a minimalist style. Keeping things simple refers to ease of use for a first time user without the need for instructions or guides. Multiple tasks can be done with a simple UI and with few steps. Use of colors helps in keeping the interface as simple as possible, encouraging users to download it and return to the app regularly.
5. Involve real users for design evaluation
As a UI designer, it is to your own benefit to use real users for evaluating UI design ideas so that you can rectify the glitches in an early stage of development and reduce chances of confusion in designing buttons and features on an app. Re-working is completely eliminated thus saving costs and the time involved.
6. Keeping the mobile UI graphical always helps
An enticing mobile application is always preferred rather than an app with heavy text design. Whether For keeping users engaged and return to the app on a regular basis; a visually strong UI will do the trick. Visual elements help users greatly in interacting with the application.
7. Stick to guidelines for creating an efficient app UI
When designing a UI for an app, it is important to follow user guidelines pertaining to the OS. Trying out innovations with navigation, gestures and interactions should be aligned with the present standards. One should implement UI design with vital features and get rid of unwanted ones. Major app stores like Apple's App Store and Google's Play Store scrutinize the apps stringently. Research on the kind of apps that are accepted to the store and then create a user-friend interface for the app.
8. An App should be interactive with relevant information
Responsive websites are generally passive in nature and require the user to search for them which means they are not proactive and personal like apps. Hence one should have an app that capitalizes on web outreach and gets a personal connection right. It is important to invest in a responsive site, suited for mobile use. The main benefit of having a native mobile app is that it always manages to attract user's attention with push ads, deals and discounts, along with relevant news and updates. Building brand loyalty with an app is easy and so is brand engagement.
9. Get personal with the users of the app
Marketers need to understand customers, their needs, problems and buying strategies. Users expect a personalized experience and hence marketers need to get a good grasp on the interests and needs and then implement the same through a mobile app. Building an interactive app will help you provide better visitor experience and a personal one at that. Involve the user by showing data related to their interest
10. Do thorough homework on other apps UI and UX
Mobile apps are delivered in varied forms and concepts but few can make a difference or Visiting successful and high-traffic apps will help you identify gaps more quickly than any other idea.
The Bottom Line
Mobile phones have revolutionized our lives and changed the way we go about our business forever. You'll need to shore up your mobile marketing skills and knowledge as soon as possible. As exciting as the future of mobile is, it's definitely time to have your mobile UX strategies in place.
Author Bio - Keval Padia is a Founder & CEO of Nimblechapps, a fast-growing Android development company. The current innovation and updates of the field lure him to express his views and thoughts on certain topics.