Submitted by

alex

on Mon, 02/08/2016 - 01:56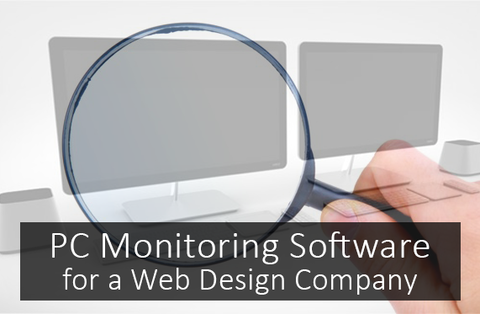 Do you know what your employees are searching on the Web? Many times they are busy watching YouTube videos or surfing Facebook. Everything your team does on company time and on company resources matters. Time spent on these kinds of websites can seriously hamper their productivity, and visiting these objectionable sites on company PCs may even subject your business to serious legal risks.
Thus, this is the time to keep an eye on your employees and what they are searching on the web. In this guide, we bring you the list of top 10 PC Monitoring Software for a Web Design Company that can come in handy if you want to keep a tab on both desktop as well as online activities of all your employees:
Win-Spy Software is a complete suite of stealth monitoring utility made to help you monitor local devices. It enables you to capture everything that the user does on the device. It comes packed with a Remote Install & Realtime Remote PC Viewer. The spy monitor is powered by the deep knowledge and a functional understanding of the client's ever changing needs and requirements.
Mobile Spy is one of the leading smartphone monitoring software. It enables users to access the logs from a remote location by logging into the website from any Internet web browser. The tool comes power packed with an optional LIVE Screen Viewer feature that enables users to see what they are doing in real-time. The users can see everything exactly as seen by the software. There is certainly no quicker or easier way to monitor the smartphone activities of the employees.
3. Spector 360
Spector 360 gives you the best monitoring and control tools that are required to track and monitor all the computer activities throughout the company. Spector 360 has a number of monitoring features and control functions, providing users with a helpful system to monitor employee activity while on company time.
4. NetVizor
This tool lets you monitor employee activity as well as inactivity while they are using your company's PCs. NetVizor is a employee-monitoring software that enables you track activity as well as block sites to assist your employees in staying focused.
5. SpyAgent
This monitoring tool provides users with a suite of quality monitoring, blocking and reporting features to keep a track on all the PCs. It lets users to track and block a host of computer and online activities of their employees. It delivers detailed logs and reports for nearly every mouse click on your monitored computer.
6. Refog Personal Monitor
This software monitors all websites and online searches, recording usernames and passwords. It offers quality tools to monitor computer and internet use on any computer in your home. Users can easily set keyword alerts.
7. WebWatcher
This application detects searches and visits to vulnerable websites. This is a good computer and internet monitoring software to help you detect and block unwanted computer and internet activities.
8. Elite Key Logger
Elite Key logger is good monitoring software for those who wish to track both computer and internet use of the monitored PCs. It falls far short in blocking and filtering capabilities. It offers great tracking features and tools to keep tabs on internet and computer use in your home.
9. SniperSpy
This feature-rich tool offers real-time monitoring, keystroke logging and website blocking ability. While SniperSpy does not keep a tab on emails it allows users to view activity, logs and reports from any computer. Not only can users watch the screen live, they can also control certain aspects of the computer.
10. Pearl Echo.Suite
This software allows users to block specific websites from being accessed. It is best suited for companies that need to monitor their employees' online activities. This program has the ability to monitor in stealth mode, so that employees don't come to know that they are being tracked.
So, if you are looking for feature-rich PC monitoring software to track both online and offline activities of your employees, the above-mentioned tools with powerful functions can prove to be useful. You can also filter and block the websites you feel are inappropriate for your employees to access during office hours.
Author - Alex is a programmer and loves to play football in his free time. He works with Win Spy Software as an Senior Software Developer and developed PC Monitoring Software to track employee's activities remotely in login hours.