Submitted by

nataliepeyton

on Thu, 12/17/2015 - 05:33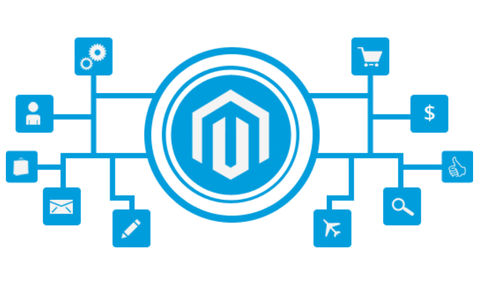 If you use Magento as your eCommerce platform, you already know that this leading e-commerce platform offers flexible and scalable solutions for your business growth. You know the importance of higher conversion rates, increased site's speed, customer-friendly design, and other elements of the profitable store. Thus, you understand the role of Magento extensions in case you work with this platform. The only thing all of these extensions have in common is that they aim to improve your overall performance and profitability. We have selected only the best Magento extensions to ease your choice.
($149.00)


This excellent extension solves the problem by reducing the entire process to just one page. Magestore developers simply reduced the number of unnecessary fields and senseless questions. Such features as Ajax, Google Suggest, and multi checkout mode supports this extension. Thanks to its responsive design, One Step Checkout works on all existing devices, from tablets to smart phones. It also supports flat design.
It is entirely compatible and easy to integrate. Also, this extension works with the majority of 3d party extensions. Finally, One Step Checkout makes it possible to apply multiple payment methods of your choice. Along with all default payment methods for Magento, it also supports Authorize.Net, Sagepay, and more. Except for the payment method, this extension allows store owners to set default country and shipping option.
Your customers will enjoy the way checkout information appears in other sections like order review and other automatically. They have to fill it only once. Also, they are automatically redirected to checkout after adding all desired products to the cart.
($149.00)


At an affordable price, you can provide a top-quality search experience for your customers. No matter if you offer 10,000 or 20,000 products - Sphinx Search will make your customer find any of them much faster. This extension from Mirasvit works on any desktop as well as on mobile phones, so you may not worry about the way users see your site on different devices.
Except Sphinx Search is easy to integrate, completely customizable, and powerful, its support also impresses. Whenever you need the appropriate custom theme to turn into the theme of your dream, this extension's support team will assist you in doing so. Its friendly and responsive tech support is made of professionals who listen to the store owners.
($149.00)


Searching for all-inclusive SEO solution to increase your online presence and rank higher in top engines? SEO Suite from Mirasvit would be a perfect choice for you. Its two main functions are cutting the search optimization workload and improving your Magento store online visibility.
This extension works in a way that it allows optimizing particular product categories for specific search terms on a template. Basically, it offers optimization for everything: key phrases, canonical URLs, and sitemap (as well as Google specific sitemap). User-friendly URLs are also guaranteed. Despite its price, the extension is worth that money as you can always rely on its caring support. SEO Suite supports Community and Enterprise editions.
(Free)


Haven't you heard of Bronto? It is known as the top ranked e-mail marketing provider to the Internet Retailer Top 1000. Sounds impressive? Well, if you want your customers to stimulate more sales within the shortest period, this extension is right for you. The secret of Bronto's excellent work lays in its targeted e-mail and cross-channel marketing campaigns. The tool used to create them is your Magento full purchase data. This extension makes a marketing specialist inside of you progress with the speed of light. A good the thing is that you can do it absolutely for free.
(Free)


Another way to inspire your customers to buy more is to get acquainted with the MageMonkey, which offers full integration with famous MailChimp and Mandrill. With this extension, you'll be able to create efficient e-mail marketing campaigns focused on increased customer loyalty for your store. In other words, you'll get MailChimp segments developed based on the loyalty point information.
($129.00)


Layered Navigation for your Magento e-commerce lets the customers quickly search for the demanded product by such features as a category, price, and brand. They will avoid annoying page reloads when searching through filters, sorting and switching layouts. Customers will pick all the required attributes at once to narrow the results. The extension from AITOC works on the basis of speedy multi-select AJAX filter. Also, it's a great chance to enhance your SEO rankings!
($59.00)


We recommend paying attention to Sweet Tooth Loyalty & Reward Points in case you need the best reward extension with maximum plugins for your Magento e-commerce. This extension is capable of developing the most attractive loyalty programs to boost your sales. You don't have to do everything in hands - let the extension reward your customers with points automatically. The main criteria might be a catalog/shopping cart or behaviors in your site. You can also manage points and view reports any time you wish.
($99.00)


In terms of growing social networks popularity, you have to allow your users to sign up and in with just one click. Social Login is a fully responsive Magento extension that supports Facebook, PayPal, and Google+. Standard Magento login is also available for traditional log-in. Your users can choose from 18+ famous social accounts. Select any position for your social accounts bars.
($99.99)


If you need a faster product import/export, more product custom options, group your products quickly, and more, you can always install an incredible Magento Product Import-Export Tool. This extension ensures all of the good's characteristics, tiered pricing, and product relations will remain after the transfer. Commerce Extensions offer this product to ease the process of exporting store's catalogs into the Google Spreadsheets and other tables without any mistakes. At last, the data formats will stay consistent with import and export operations. You can cope with the export/import of 25,000+ products at a time.
(Free)


To succeed in terms of harsh modern competition, you need an interactive two-way communication platform. Listen to what your customers say to improve with the help of Magento Blogging capable of delivering regular up-dates to your clients, bringing additional visitors to your store, building efficient SEO-friendly text links, and assisting in developing sales strategies.
As you can see, there is a range of excellent Magento extensions that open new opportunities for your online store growth and development.
About author : Natalie is a marketing assistant at MavenEcommerce, Magento web development company based in Newark, Delaware. Marketing is not only her specialty but day-to-day hobby. Marketing research and conversion optimization is what brings her true joy.