Submitted by

alex

on Sat, 01/17/2015 - 11:45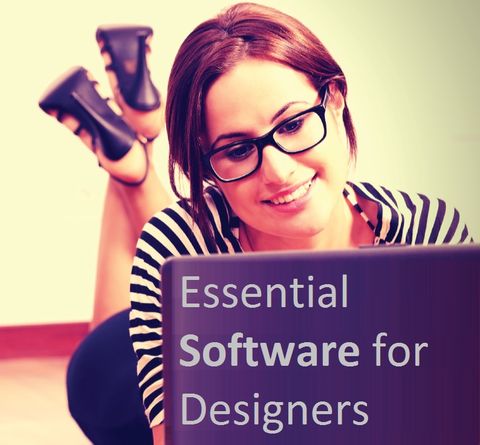 Now times have changed and with the rapid development of technology, there are numerous software that are available for designers, no longer do they need to rely solely on their talent to produce some of the best and most professional work. In addition to that designer software's have helped raise the bar which existed for designers to produce better work as it existed.
These software's are designed to provide creative professionals such as graphic designers, printers and publishers the ability to ensure the best print quality control possible when it comes to using software such as Adobe and other similar software. Here we will check out some of the best software that are available when it comes to providing designers and creative professionals with software's that best suit and assist them.
1. Markzware Flight Check 7.5
A great software that enables the user some excellent features, this is an essential pre flight application for designers which is a standalone software for Mac. It does an excellent job at checking the pre press quality and press quality control of material. The feature ground control enables users the user to check color usage areas prepress to ensure quality, and there are numerous options available to ensure that the final print is perfect. With this awesome product there is no more guessing and estimating, there is only perfection when it comes to the final print. More information and the greatest discounts on this awesome product can be found at Markzware FlightCheck.
2. Poser Pro 2014
This is one of those software that help those who otherwise might be great artists and everything else, however have no clue at animation getting their art to life. Its considered easy to learn and use, and this is one of those software which provides artists with better control and end results without having to spend thousands of hours training in 3D.
3. Go Animate
This is one of those great starter programs and it has countless users who are really not web designers or animators, however thanks to the wide range of features and functions that are available here, even novices are able to produce some pretty advanced animations. This is great for those that are interested in creating some form of animation.
4. Sketchbook Pro
Another great application for 2D artists, this provides them with the ability to create some stunning artwork with the help of this software, which provides the artist with just enough support, however not so much that it over shadows the artist true talent.
5. Mud Box 2014
A very professional tool that also played its part in the making of the movie Lord of the Rings, this is software that pushed the limits of 3D animation to new levels. A thoroughly professional tool designed to impress the most hardcore and professional 3D animators.
6. Blender 2.72
This is one of those fantastic software's that are designed to provide users with some of the best features and its free. It's good for the starter level animator, and possesses all the essential features and tools which one would find in more advanced software as well, making this a very good product to check out as well.
7. FlipBook 2D Animation
An animation tool which offers the user the 2D animator very good features and functionality, in effect enhancing the capabilities of 2D animators. One of the advantages that flip Book 6.68 has is that it doesn't constantly update the user interface and other stuff like that so that users need to spend time adapting to the changes time and again.
8. Easy Paint tool SAI
One of the best options that are available when it comes to paint programs, this simple yet highly effective paint program offers users with more options and possibilities than most of the other paint programs that are available out there, making this the weapon of choice for many artists.
9. FL Studio 11
Talk about music, no animation or movie is complete without it, and the use of music goes far beyond what the viewer assumes. To create that entire professional and perfect music FL studio 11 provides you with some of the best options and this is currently widely used in the professional circuit.
10. Flash Professional CC
Another fantastic software designed to provide designers with an outlet for their creative talents, there are still a number of places where this simpler form of animation is widely used, especially in the advertising industry and more.
About the Author -
Alex, a content outreaching expert loves to write on new software's and latest technology happenings. He works for SoftwareCoupons.in as a content marketing consultant.