Submitted by

Susandaigle23

on Mon, 05/20/2019 - 14:32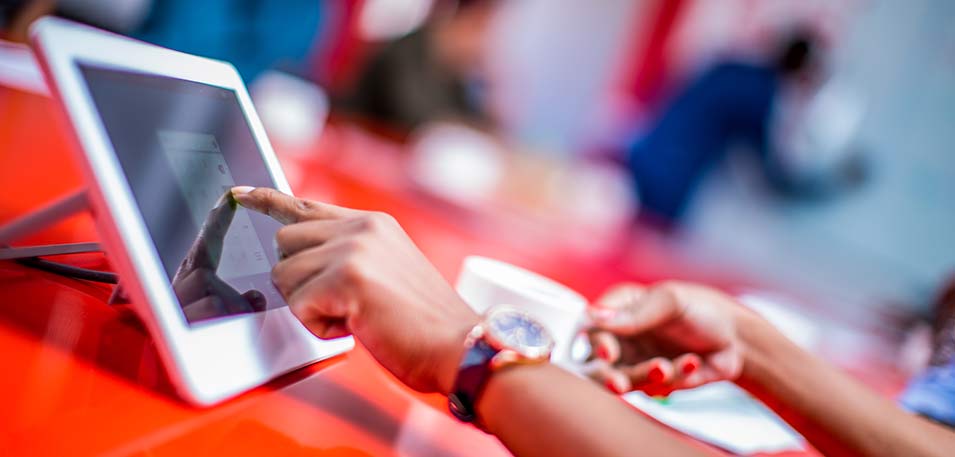 Despite the digitalization of companies, when we call some we like that on the other side is a person to solve our problems. With companies increasingly "online" and with less physical presence, the Contact Center is and will remain a key part of its strategy in 2019 and looking to the future.
The sector is facing a moment of radical change thanks to the emergence of new technologies that will transform its operation forever. We list them below, but they are not independent silos, you could say that they all depend on all of them and their integration will be simultaneous since they are necessary for the definitive digital transformation of these services.
Conctact Center "in the cloud"
This is the first and most important change both for companies that are dedicated exclusively to this sector and for those who want to have their own customer service department. The phone in the cloud and unified communications, with CRM systems of VOIP, analytical tools and management staff will no longer be tied to the office table.
This will allow the creation of networks of agents who, from their own home, will be able to attend, receive and even issue calls thanks to the virtual phone numbers, which will be integrated with the company's systems to optimize the treatment and solutions that are they contribute to the users.
At the same time, this system implies significant cost savings, not because of the prices of cloud telephone services, but because the need to have all agents in a workplace is eliminated. That is to say, the investment in hardware, structure and operating costs is minimized and, furthermore, it is something that is not only available to large corporations, but any company, regardless of its size, can access them.
Artificial Intelligence to make more human and efficient services
And, we, ourselves, want to call a customer service number does not appear the typical locution that makes us lose our nerves. Artificial Intelligence systems have already reached an important degree of sophistication and voice recognition to be able to discover their needs and provide what is called "first call solutions", diverting the call to some self-management system that frees the human agents of these incidents can focus on those that provide more value or are more complicated to solve.
These AI systems will also be able, for example, to recognize both the client and the agent who has previously handled their case, being able to put them in contact to continue with the management, thus offering an even closer and personal treatment.
Chatbots, the "digital" agents
We could have put it in the previous section, since it is still an application of the AI, but they have a specific weight that will make them essential and, above all, the goal is that we come to think "am I talking to a person or a machine?". We have examples of this type of elements in our own pocket: if we carry a secure smartphone we have chatted more than once with Siri or we can have a speaker with Alexa at home.
These conversational interfaces will be the ones that will pick up the phone when we want to talk to a company and its integration with the systems and its management of the virtual switchboard will be key during the next few years.
The "things" will be the ones that will call the customer service
We have commented before that users will run into virtual agents but it is the other way around that something similar happens. Every time we have more and more devices connected to the Internet in our house, the famous IoT or Internet of Things, and these are likely to offer vital information to maintain a better customer service.
Is that it is likely that, in the not too distant future, we are not already we who will notify the Contact Center that we have a problem. Any of the devices connected in our house can detect a fault, notify the technical service and that this is the one that gets in touch with us - or that directly, if it is possible to solve the problem remotely, solve it without bothering us -.
Omni-channelality, the magic word
It is an abstract concept, but one that has very tangible implications. The omnichannel requires that a request from a client can be met regardless of the channel by which it is made and, in turn, that it can change between them at any time.
It is clear that until the arrival of cloud technology this goal was impossible and even in 2019, few companies have all their channels connected in this way. It is a challenge to integrate information between different tools such as social networks, telephony, chat, etc. But it is time to do it because to delay it more, it is possible to lose the pulse of each market.
As opposed to traditional phone lines, which are tied to a landline, a virtual phone number exists completely independently of any hardwired landline. The main aim of this type of phone number is to conveniently provide the user with a single gateway that can be used for multiple inbound lines. Calls made to virtual phone numbers are then forwarded to any landline, mobile or VoIP devices in a predetermined pattern that is established by the owner of the virtual phone number. As Internet-based phone services are becoming increasingly affordable and extremely easy to use, more business owners are opting for the purchase of a virtual phone number.
Author's Bio: Susan Daigle is a tech writer that specializes in sharing how to leverage the newest advances to make your small business or startup more competitive.