Submitted by

jaymanangan

on Mon, 11/30/2015 - 23:44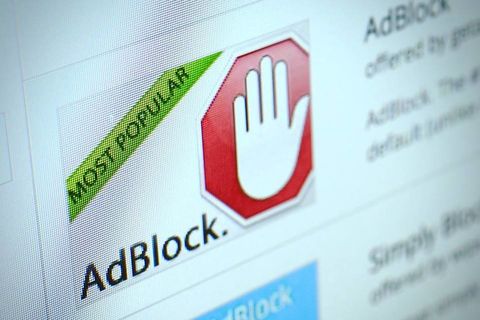 In 2015, ad blocking was estimated to cost publishers around $22 billion. With over 198 million active adblock users around the world, the struggle of bloggers and publishers to turn a profit from earning money through display ad revenue is becoming a huge uphill struggle. Many become disheartened with the way their revenue plummets despite churning out so much quality content all because of users that choose to install ad blocking software or plugins. AdBlock Plus, a popular plugin for browsers like Google Chrome and Mozilla Firefox, have over 300 million downloads to date and have around 21 million active users on a daily basis. With this many users making use of it, it's no wonder that ad users have been affected by the proliferation of ad blocking software.
Negative Effects of Ad Blocking
Many people think that the use of ad blocking software has no adverse effects on the consumer. On the contrary though, the popular and rampant use of ad blocking can cause a backlash that can negatively affect the consumer. So if you think that ad blockers can't hurt anyone more than publishers, then you might want to think twice after reading the following key points.
Bloggers switching to a "Pay-to-View" Service
Since ad revenue is compromised with the existence of ad blocking, bloggers and publishers need to consider other ways to monetize their website. Paid digital content is already being implemented in more high profile publications and media websites, and allows users to read only a limited amount of content before blocking further access.
While using such pay walls may seem a bit heavy handed, publishers need to offset the loss of revenue being caused by ad blocking software. Even if these kinds of monetization schemes aren't popular with a majority of websites, it does force publishers to think of such unpleasant consumer strategies just to keep the lights on.
Lowered Content Quality
Content creation can take up a lot of both time and money. As bloggers and publishers get decreased revenue from ad blocking, it becomes more difficult for them to keep up with the costs to maintain the site and to create quality content. As a result, any online content being published may come more infrequently or may not be of the same quality as those previously published.
Subscription Based Content Delivery
Similar to the "pay-to-view" scheme that some sites are using, many other sites ask users to subscribe to their mailing list just to be able to view the content that they offer. The old standby of free access to information becomes quite questionable at this point. While you may no longer see ads appearing on your browser, companies can end up spamming your inbox with so much subscription content that your annoyance to online ads are instead transferred here instead.
Ways to Get Past Ad Blocking
There are several ways in getting around ad blocking software, however not all of these are guaranteed nor fool-proof.
Make an Appeal to Your Audience : One way for content creators not to have their revenue stifled is by requesting their audience to temporarily deactivate any ad blocking software when visiting their site. By letting users know that ads are a primary revenue source for the site, a carefully crafted piece of content appealing to them can sway the way they use this type of software. The actual medium to convey this message is entirely up to the blogger or content creator - it can be through a YouTube video, a witty infographic or a straightforward blog post explaining the situation. What's important is that there is a clear and strong call to action in that message, asking users to turn off their ad blockers. Many ad blocking software even have a feature which "whitelists" certain web pages, making sure that they are disabled when the user visits these pages.
Improve the Quality of Your Ads : If you want to get into the heart of the matter, then one of things that need to change is the ads themselves. This is essentially what annoys users and push them to use ad blocking software in the first place. If bloggers, advertisers and publishers want a more long term solution to this problem, then they need to consider how to make their ads less intrusive, more relevant and load faster in general. While the quality of ads have considerably been higher than before, everyone needs to do their fair share of taking things one step further. Choosing a high quality ad network that can monitor the actual quality of the ads certainly helps.
Redirection Tricks : While other tactics rely on smart use of ads or explaining things to your audience, there are also more heavy handed tactics that ad users can employ. Redirecting users to another page, perhaps one where you are whitelisted, is also a viable tactic to get around ad blockers. Take note that this kind of tactic can turn off a lot of users, so be prepared to face a little backlash if you intend to use this.