Submitted by

jackdowson

on Sat, 11/07/2015 - 04:11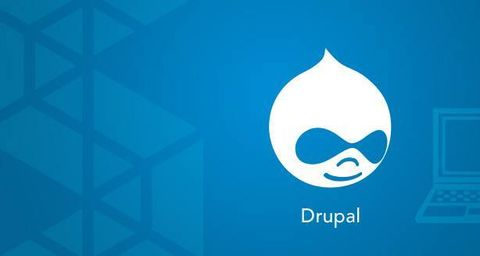 People have been talking about content management systems for such a long time now. The most popular ones are Drupal, WordPress and Joomla. WordPress is the biggest and most used platform followed by Drupal. The services that they provide are quite different but then also, extremely good. Drupal is famed for being a high-end platform. It has so many features which are well executed to make sure that your website and databases receive nothing but the best. Contrary to popular opinion, Drupal is not difficult to use. As a matter of fact, if you get used to it you might find this system to be easier than the competition. The thing with Drupal is that it is hard to start out with. It is not highly recommended for beginners, but once you have gotten the understanding of how content management systems work, you can get down to using this one with impeccable ease. There are several things that you should be doing on your Drupal website by now.
Building your Drupal website
When you decide to build a website on Drupal, there are several things that you will have to prepare yourself for. Creating a website on Drupal is more difficult that using WordPress. If you are used to WordPress, then definitely you will have a bit of a challenge getting things done on Drupal. This is why you will need an expert to get that work done for you. Building a website should not be so complicated but then, this is one of the biggest challenges of using Drupal.
Another challenge that you will have to cope with when you are building your website is the cost. Creating a Drupal website is not as cheap as using some other content management systems. The cost of building a Drupal website runs in the neighborhood of $1000. It is possible to make a website with 10% of this.
It would not a fair to forget the fact that building a database on Drupal can be ridiculously difficult. Are you building an e-commerce website or perhaps it is a social networking website? Drupal might not be the best platform for your database, if you are not fond of things that are hard to understand. If it is of any consolation, you will discover that once your database is up and running, you will be in for really good results.
Maintaining your Drupal website database
Managing a database is perhaps one of the hardest tasks. This is probably because of the amount of data that databases are receiving nowadays. Business owners and individuals across the world are realizing that data is such an important asset. In a bid to make the most out of it, they are striving to collect as much of it as possible. Sadly, this is not as easy as it sounds. You must have a really good database in place.
Constructing a database requires serious planning to be done. This is like building a storehouse in the air. It sounds impossible if you think of it literally but then, with a data IT expert you should not have a problem with this. These professionals can help you do your planning. Databases and the data warehouses are among those projects in a business that you might not be able to justify their costs before they are completed. Therefore, to avoid the losses that are likely to come with poor construction you must plan and have it executed properly.
The thing about having a website on Drupal is that you will get to have excellent performance from it. As difficult as it might be to understand at the initial stages, Drupal offers really good service. Websites and databases that are on Drupal are among the best in performance.
Once you have created your database on Drupal, you will need to have someone monitoring it. This is why there are the DBA expert services that are being offered by so many companies nowadays. There is no reason why you should not be able to access excellent database administration services. Remote DBA service is the way to go, all thanks to internet technology. All that you need to do, is get in touch with a company that has an understanding of Drupal and its databases.
What does a DBA do for you ?
DBA services are going to help your business or the website to grow significantly. The services that are provided by database administrators basically revolve around monitoring the database and troubleshooting problems. They are the people who will make rectifications in your database to make sure that the data is stored safely without compromising it. The services they offer include, among others:
1. Monitoring
Regardless of whether you hire an in-house DBA or you go for the remote service you will always get monitoring. One of the reasons why people choose to go for the remote DBA services, is that the database receives constant monitoring. It does not matter what time of the day or night it may be, there will always be someone watching over your database. This is great especially if the content of your database is sensitive information like personal information. You do not want content being corrupted or stolen while you are on holiday.
2. Setting up back up
A database should have at least one back. Some have several backup systems in place to make sure that in case something happens to the system, the data can always be retrieved if it is lost.
3. Maintaining security of data
This is a function of the monitoring that the DBA does. They will have to make sure that the data is not only safe from unauthorized entry but is also very healthy.
Conclusion
Creating a website and database on Drupal might be difficult at first, but once you get used to it things become so much easier. Once you have your database set up, it is advisable to get a DBA service provider to keep a close eye on the content of your database.