Submitted by

Jon Leger

on Sun, 02/07/2016 - 14:14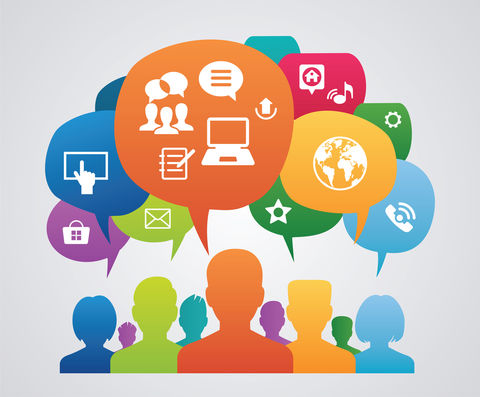 Anyone who runs an e-commerce business should be very well aware of the fact that social media is extremely important in driving traffic to your website. As a matter of fact, over 90% of consumers consult social media sources when making a buying decision. This is because people tend to trust the product recommendations of their friends on social media sites. This is the modern version of the old-fashioned concept of word-of-mouth marketing. We will share some very smart tips and advice that will help you make the best use of social media in marketing of your business website. Read on to learn more.
Begin With Some Basic Concepts
Steady, targeted website traffic is the key to success in e-commerce. Establishing a steady stream of people who are truly interested in your products and services should be your first goal in improving the success of your online business.
Begin by establishing some solid, quantifiable goals. Be very specific about details for example:
Establish the amount of traffic you wish to receive through social media.
Establish a precise number of fans and followers to which you aspire.
Set a goal for your desired ratio of visitors who convert into paying customers.
Determine a number to describe the amount of engagement you wish to generate per post.
Establish a ratio of audience engagement and growth as it pertains to sales.
With these numbers in mind as a guideline, you will be able to make positive and measurable progress toward your goals.
Know Your Audience
Before you begin posting content, be sure that you understand your target audience. You want to be certain of posting information that will truly engage and interest them and that will not put them off. To get a good picture of your ideal customer, start out by polling your current customers and asking them what they would like to see on your social media pages. Engage their help and offer them some little perks in exchange for their input.
Pay Close Attention To Analytics
In addition to gathering anecdotal information from your actual customers, you should also pay close attention to any analytics programs to which you are privy. Your website analytics and analytics services provided by social media pages can give you a very clear idea of exactly how well your posts are performing. Before you set up your social media pages, look back through historic analytic performance to see what has engaged your users the most in the past. Learn from your mistakes and successes to create the most engaging, interesting and compelling posts.
Social Media Is All About Sharing!
Naturally, you want to make sales and make money with your e-commerce social media pages, however, you should not forget that social media is about making friends and sharing information. The purpose of setting up social media pages to boost your e-commerce performance is to interest, engage and delight your target audience. You want to make friends with them and build relationships. You want to give them reasons to trust you and make you and your website their go-to for any and all questions and needs in your niche. For this reason, you should go light on the sales on your social media pages. Instead, make it a point to provide value to your customers and potential customers.
Track Your Progress
As you move forward creating your social media pages and adding posts that create interest, value and engagement, be sure to continue following your analytics and tracking your progress. Make sure that everyone on your team is on board with the social media strategy you have adopted, and make tweaks and adjustments as needed as you go along.
12 Smart Tips For Success With Social Media
Once you have laid your groundwork, you will want to follow smart practices every step of the way to keep your target audience engaged and participating. Here are 12 smart tips that will help you do just that!
Use high conversion keywords wisely. Be sure to select the best keywords for your posts and to use them naturally and sparingly. This will increase your search engine results and your visitors.
Make value your top priority. Your goal in social media is to create posts that truly interest your readers and encourage enthusiasm and sharing. If your readers are engaged in the information you share, they will share it with others and bring more and more people to your social media pages and ultimately to your business page.
Share your positive reviews proudly. One great way to engage your customers and potential customers is to share your best reviews on your social media pages. The happiness you convey is very compelling to your readers. Sharing others' praises of your product and service is a humble way to blow your own horn!
Remember to make good use of social sharing buttons. Be sure to add sharing widgets on every product page of your business website. This makes it easy for your visitors to connect with you and follow you on social media. Even if they do not make a purchase the first time they visit your business website, when they follow you on social media it gives you a good opportunity to build an excellent relationship with them.
Use high quality attractive images. Research into social media effectiveness shows that clear, large high-quality images create the most interest and result in the best conversion rates. When you post good-looking images, your visitors and followers are far more likely to share them on their own Pinterest and InstaGram sites.
Be friendly! Be sure to interact directly and in a positive and friendly manner with your customers and prospects. Keep an eye on your posts and edit them as needed to keep communication on your pages on a positive note. Respond to questions and comments in a friendly and helpful manner. Show your customers and potential customers that you care by acknowledging them and addressing their needs.

Engage your followers by joining their groups and participating positively. You can also host some live chats as a way of getting to know your followers better and responding in real time to their questions, concerns and suggestions.

Stay on top of your social media pages. Don't let them lie fallow and be sure to remove any negative comments and mitigate flame fights immediately. If your social media pages have the appearance of being neglected and abandoned, your followers will naturally lose interest.
Collect content from your followers. Staying engaged with your followers on your social media pages will give you a wealth of seed information from which to create good content for your e-commerce pages. You can also start a blog to encourage your followers to speak their minds and provide you with great content!
Make your content discoverable with hashtags. Good use of hashtags can help you keep your content organized and make it easier for others to find and see. Just like everything else in social media, avoid overuse. One or two for each post should be plenty.
Brevity is the soul of wit and effectiveness! When social media users see long rambling blocks of content, they are more likely to simply skip over them than to make the effort of sorting them out and trying to make sense of them. Keep your content short, sweet and valuable on social media. Reserve your long content for your blog and your website. Be sure that lengthy posts are broken up into sensible paragraphs that are easy for your readers to scan.
Organize your content with quotes that are easy to tweet. Subheadings between paragraphs should be worded in a way that makes them compelling for your readers to tweet. This is a great way to share your content and spread the good news of your product or service.
Don't be cheap about advertising. If you don't have an advertising budget to begin with, be sure to earmark some of your profits for advertising. It's fine to get started with free online resources, however, you can take your marketing to a higher and more effective level by paying for promoted tweets, Facebook ads and the like.
Conclusion
When you add social media marketing to your strategies, you will surely see a huge difference in your e-commerce success. Social media is a great way to build relationships, brand your products and services, build your own credentials and drive targeted highly convertible traffic to your website. Follow the advice and tips presented here for e-commerce success with social media.
Jonathan Leger has been a successful Internet Marketer for over 11 years. He owns an SEO Tools suite at KeywordCanine.