Submitted by

Katherine Szalay

on Tue, 01/05/2016 - 03:13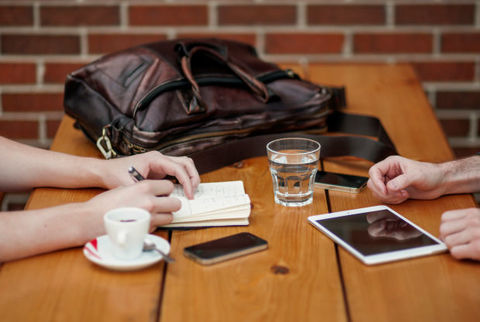 In a world where we're all focused on providing the best user experience to drive up our sales and subscriptions, it becomes easy to overlook even the tiniest bit of detail that made the difference. Whether you are designing for the web or for the mobile, here are some of the worst and most common UX mistakes you can make that could bomb all your efforts on a much-awaited project. Avoid these common pitfalls if you want to be successful with your first web or app development project.
1. Not Doing Enough Research
It is one of the most common mistakes that many amateur designers commit. When creating an app or a website, it is extremely essential to do proper research. For this, you need to analyze your audience to create something extraordinary and appealing keeping their demands in mind. After all you are spending a huge amount of money in making a user-centric design. Therefore, understanding the behaviour and demands of your audience is crucial for better outcomes.
2. Lack of A/B Testing
The mistake is very common, but it can affect your reputation badly. Before launching a project, you need to test it several times to make sure that it is fully capable of driving tremendous results.To remove all types of errors, conduct A/B tests several times until you get satisfied. The process is pretty time consuming that requires full concentration, but can assure you with great success.
3. Excessive Use of Form Fields
When creating a design, user satisfaction should be the first priority. However, it can only be possible if you are avoiding the excessive use of form fields. If a user is provided with too many form fields, he might get distracted and leave your app without exploring it further. Ask yourself how many times have you signed up to an app with too many irrelevant form fields? It is due to the reason you need to assure an astounding UX by eradicating all irrelevant and pathetic forms.
4. Forcing Users to Sign In
I can't imagine the number of times I have tried to perform a simple task (such as asking dissertation writers) on a website only to realize that I'll have to sign in. They may have made it easier with social media sign in options. However, the fact that I'm going to have to give away my Facebook username (and potentially get targeted) is frustrating. From a UX point of view, the need to sign in should be eliminated, or at least "skipped" until a later period when the trial expires.
5. Not Optimizing for the Mobile
This can't be stressed enough! If you haven't already started thinking about responsiveness, you're missing out - big time. With the influx of mobile devices and how rapidly it has been replacing desktop usage, it is absolutely necessary to make your website mobile-friendly. If user's are going to have to wait till all the images load, or pinch and zoom to adjust something to their screen, you design is seriously going to affect your conversions. One of the easiest ways to bypass this problem is to resort to responsive design. That way you won't have to build multiples sites to make it user-friendly.
6. A Confusing User Interface
All your efforts can go in vein if the user is unable to navigate through your app easily. A bad and confusing interface results in less number of downloads. A random visitor might download your app for the first time, but after experiencing a complicated interface, he will not think twice to delete it.
When focusing on the quality of design, make sure to keep it simple and user-friendly, so that a user can handle it without facing any trouble.
7. Not incorporating User Feedback
A large part of UX deals with the way your ideal user would provide feedback to your website or application. Evidently, not including user opinion to make adjustments to your design is going to be a big mistake. We, as designers of the website, find it difficult to imitate the same experience a fresh would have on the first visit. This is why it becomes essential to ask for feedback, rather than assume it ourselves. Also, it is important to receive it as early as possible. If you're going to leave this to the last minute, there's a high chance you won't be able to make any major difference to your design.
8. Not Concentrating on the Quality of Content
No matter how much captivating the design of your app is, if you are unable to write catchy and interesting content, it will be quite hard for you to engage a user. Whether you are writing for a website, blog or even for an app, content matters a lot. It sets the tone and compels users to explore more. When making an app, make sure to use suitable CTAs (call-to-actions) ,actionable phrases and verbs to help users take actions.
9. Lack of Storytelling
It is crucial for you as a designer to demonstrate each and every step with the help of storytelling. People often take too much time in grasping the core concept behind a certain thing. To make the entire journey of a user memorable, you should give your content a touch of storytelling.
10. Believing the competition Doesn't Care About UX
You should be afraid, very afraid of your competition. Given that the field of web and app design is full of fresh talent, it's silly to assume that your competition wouldn't have a care in the world about "things like UX". Unfortunately, too many novice designers aren't even aware of the fundamentals of UX, and those who are, simply don't care. If you're not worried about this already, we can assure you that you soon will be.
11. Not keeping it Simple
The simpler your design, the easier it is to comprehend, use, navigate through, and everything else that comes with UX. Complicated designs are not only frustrating for designers to develop, but also for users to use, particularly on mobile devices. Complicated designs also lead to small touch areas, tiny links, legibility issues, and a host of other problems.
12. Not Making Happy Customers
I know your ultimate goal is to increase the number of downloads. Do you know there is a legit way to do it in a short span of time? And, that way is to make a user happy. Initiating a project keeping user satisfaction in mind can promise splendid outcomes. It is the best possible way to convert a single user to a potential customer. In fact, that customer will eventually turn out as an ambassador of your newly launched project.
Concluding Thoughts
Remember, you're designing for the human eye and helping users engage with the content. Using a content-first strategy helps UX considerably and makes it a lot easier to understand a user mentality. With the common UX mistakes we've highlighted above, we hope you have a head start on how to kill it with your first web or mobile app design!