Submitted by

Artista KW

on Fri, 01/29/2016 - 03:16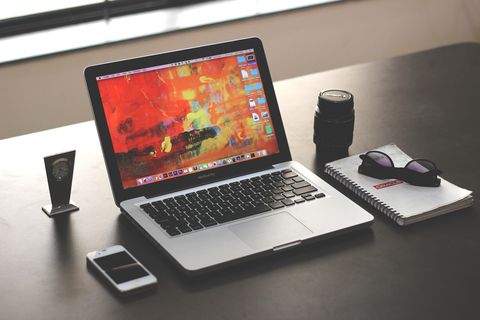 Designers always match their steps with the ever changing design trends. Even if you are not in designing field, it will be beneficial for you to increase knowledge regarding Graphic design. Once when you require to develop your own website then you can easily review that it is following the trends or not. Visually stand apart by sticking to the most recent Graphic design trends discussed over here. Following the latest trends is always beneficial and come up with the best ROI. Specifically in designing sector the trends keep changing. What will visitors like the most is essential to know before forming any website or mobile app. Graphic design trends - 2016 are mentioned here.
Engaging & usable designs
How captivating your design is, will be of no value if the loading time is more and use of site is not smooth. But obviously creative designs will be welcomed but making sure of minimum loading time has an ultimate importance. When intention of web design is to grow online business, then focusing this point is necessary. Page loading is sensitive issue as only 1 second of bloat can loss your sales around 25%, specifically for the e-commerce sites.


Image Credit - webdesignworks.co.za
Affluent animation
Storytelling stuff obviously gets a good response. As of now, Graphic designers put the effects like parallax scrolling, pop-up notification, spinners, hover tools, etc. to engage users easily. Other interesting strategies such as entertaining loading animations, hover animations, motion animations, putting galleries & slideshows, background HD images & videos are trending among the prominent designers.

Responsive designs
From the last year this point is trending and still it continues. People lacking in the knowledge regarding search engine strategies to crawl the sites still do not offer responsive sites. Google has suggested each site owner personally to have mobile responsive sites. And now it's literately ignoring or giving low priority to the non responsive sites.

Modular designs
Breaking down the long text is trending. Putting visitors into center, no one will stay on the site for a long time to read whole long content in paragraphs. Content must be divided into the attractive blogs to make a good connection. In the Graphic design, block grid pattern including different colors & Graphic are the first choice of experienced designers. They do not make a modular patterns boring like a chess, it would be far better including Graphic effects, impressive themes, affluent color combinations, etc.

Modular scrolling
In the last year 2015, long scrolling was more effective than the faster clicks. Almost sites are designed & developed with more scrolling. Hence, when user scrolls down new content appears automatically. In social media sites, it is obvious that infinite modular scrolling is trending. In design of business sites, the scrolling speed of each module will be different. Independent scrolling would be there. One of the modules may scroll by own.


Image Credit - econsultancy.com
Simple & flat designs
Folks still get impressed with the simple designs. Even the reputed brands have marked themselves with simple logo & designs. Flat designs are absolutely of less weigh compare to complex design. It definitely reduces load time which is important factor that search engines prefers in ranking. When the designers or business owners want the more effective designs then they prefer Flat 2.0 with some three-dimensional effects.


Image Credit - eranext.biz
GIF Images and videos
If you are regularly visiting competitors' websites & work of prominent web designers, then you have surely observed the websites with video backgrounds and dashing GIF images. Videos take a good time to load, but once the professional designers compress it in a right way load time can be reduced. Graphic designers are creating more animated GIFs for attentive representation.


Image Credit -awwwards.com
No use of stock images
In the past year, there was a great market for the stock photos. Hence, many of the folks have picked the same stock images. Using stock photos is old fashion for 2016. Create customized images for your business. If you have good skills in Graphic designing & digital art illustration, then do it by yourself. Otherwise, consult the professional designer & explain your requirements to get alluring images or photos.

Bright colors
Now this is a time of bright, bold colors. Graphic designers avoid dull colors even in the business websites. Bright colors used in designing the corporate websites really look ideal. Use bold & rich colors that are eye popping.


Image Credit - designmod.com
Typography
It is boring to include ordinary style of fonts in websites and infographic. Unique and pretty style of fonts are available in Google Fonts. Catch the most appealing fonts that fit nicely with your approach and idea. Do not use outdated fonts as you have a range of choices for the fonts. Do not always settle for the simple.


Image Credit - hongkiat.com
Conclusion:
Graphic design is a field in which a new style and effects are continually released by the creative designers. Web visitors always expect a new and creative approach in designing. Hence, to look out the recent trends has become compulsory for any designer. The above mentioned points for Graphic design are predicted by the experts to gain best results.
About Author : Artista is the Graphic Design company with expertise in Logo, Branding, Flyers, Brochure, Magazine and more.