Submitted by

michaelbentos

on Mon, 06/08/2015 - 08:16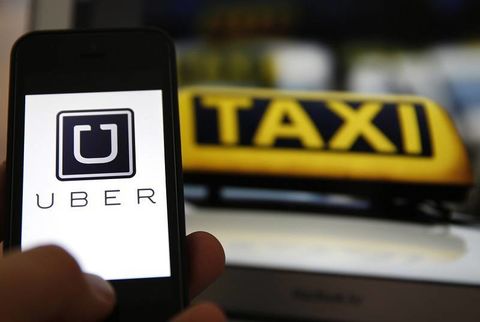 Niche marketplaces are market segments which come about in response to unfulfilled consumer needs. The first step is to identify pain-points or gaps in consumers' professional and/or personal lives and then find ways and means to resolve those problems/fill the gaps. A good example of this is what was done by Hotel Tonight. They identified a need to provide last-minute booking services to customers operating on mobile devices. In just three clicks, a client can find affordable deals and book hotel rooms in different locations at whatever time. The entire process of searching, confirming and booking can take as little as 10 seconds.
Hotel Tonight services are only available on mobile devices, which means hotels registered under the program can offer exclusive deals for the mobile-only clients. This brings more business from mobile-based clients, and provides opportunity to win over a greater mobile market share while maintaining their brand equity on desktop through other marketing strategies like SEO analysis. However, there are many more lessons to be learned from creation of niche marketplaces. These lessons are applicable to business owners as a whole, and entrepreneurs would be better served by learning and applying the same to their businesses.
1. Make partnerships with officials to ensure reliable and scalable supply
It is a hard task for the new kid on the block to convince potential customers that they can be a dependable, primary platform to source a certain product or service. Once you begin to establish yourself, however, you need to have a reliable supply that can be scaled up or down according to demand without sacrificing the quality of products and/or services. In order to secure a reliable supply service, you must build partnerships with suppliers within your market. These partners can be made up of potential competitors as well as larger companies operating within your industry/field.
A good example of this is what was done by Postmates, an on-demand delivery and urban logistical platform. Postmates relies on ride-sharing markets like Lyft and Uber as its supply partners. Another example is Pillow, which is a company that deals in managment of rental properties. This company built itself up on the success of HomeAway and Airbnb. They have taken it a step further to use the same sites' listings to generate refined listings for potential clients. However, you must be ready to put up an offer your potential competitors cannot refuse in order to secure the deal. For instance, apartment finders RadPad became a primary apartment listing portal by partnering with Craigslist, Trulia and other popular apartment-finding websites. Through this arrangement, RadPad enabled cross-listing services, enabling Trulia to benefit from lead generation as a result of the partnership.
2. Dividing the value
Essentially, niche online marketplaces should work by distributing the existent markets hence cut down the loss of value to middlemen and intermediaries. However, many marketplace owners begin by identifying and solving the buyer's pain points/unfulfilled needs and then fill up the supply side rather indiscriminately. For the niche marketplace to succeed there must be a smooth flow between the functional systems of both buyers as well as suppliers. Take the example of Uber's niche marketplace. The company ran promotions that were offering rides at discounted rates during the summer. This made the drivers rather agitated because they believed that riders were getting huge discounts at the expense of the former. To avoid such a scenario, ensure that the extracted cost is evenly distributed between yourself and the supplier. Tipping the scale too far on one side would either interfere with customer service or create an issue within the supply chain.
3. Make the choices simpler
There is great temptation to offer users a vast array of possible options, because this may help you nab greater consumer bases or drive high consumer satisfaction. On the contrary, piling on too many choices would only overwhelm potential consumers. Instead, specialize in a single area and offer a limited number of high quality options to earn users' loyalty and trust. For instance, Uber, at the time of launching, provided users black cars only, but this did not reduce consumer interest in the services. They built for themselves a loyal base of clients that appreciated quality. They took their time and deliberated extensively whenever faced with the opportunity to increase available transportation options, as well as venturing into complementary services like food delivery.
4. Make consumer trust the center of the business model
Niche marketplaces thrive primarily on trust and loyalty. You must make it comfortable for both suppliers and buyers to engage through the platform you offer. At Uber, a transparent platform was created to make it easy for both drivers and riders to trust their system. Each party knows who the other party in the vehicle will be. Also, an independent rating system enables riders to vet their drivers in advance.
5. Build open lines of communication
Because niche marketplaces are essentially not sellers of any product or service, it can be difficult to consistently deliver unique, engaging and high quality content for users. This is because attracting people onto the platform is only the half of it: you must have a way to keep them there, and keep them coming back. Community engagement is the lifeline of a marketplace. Up and coming marketplaces need to offer unique and trusted perspectives to grow into thought leadership and authority within their field of practice. Otherwise, they risk being relegated to simple enablers and intermediaries for a stronger marketplace, and user deterioration as a result. Take the example of Chairish, which is a shipping platform for online design items. It exists in a competitive market where it can be easily consigned to being an intermediary. However, they created a thought-out curation process for buyers and tapped into their interior design contacts to generate content, giving them an opportunity to establish thought leadership within the market.
Conclusion
Many niche marketplaces are created from a distinctive consumer need, but this is usually insufficient. The task comes in maintaining user and supplier engagement, which is a continuous endeavor. If you find the correct balance, you are well on your way to creating the next successful marketplace.
Author bio - Michael Bentos is an experienced digital marketer and part of the team at ParadoxSEO.com - the powerful platform that makes SEO simple. Some services he offers include SEO analysis, audits and consultancy for business within every industry in the economy. You can connect him via linked-in.