Submitted by

Susandaigle23

on Mon, 11/12/2018 - 13:16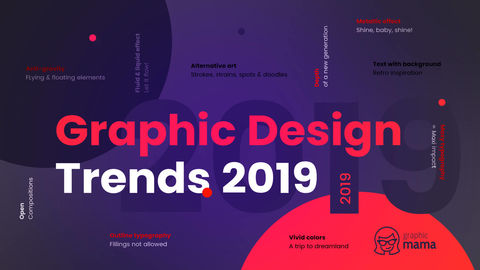 Logos stand as the paradox or puzzle instead. Though logos don't directly influence the buyers, they play a key role in the identification of a company's product or service. Logos can invoke feelings of the audience including the nostalgia for creating the trust or even provide them with euphoria. According to the researches, companies have to deal with a reduction in conversion and leads whenever they make amendments in the logo, representing the significance of a logo. Considering the significance of logos and brand, branding experts often claim that "if it is not broke, never fix it". However, considering the importance of logos, it is essential to change a logo if it has become outdated or influences a brand negatively. The emerging trends have made the businesses to adjust logo as per specific taste, shapes, font, colors, and more factors. Releasing a new logo in place of an outdated one can show that a company is advancing and stays up to date with the leading industry trends.
Complex logo and multiple colors can appear good on a digital platform; however, many times they can serve as the massive challenge at the time of scaling. The technical difficulties might appear irrelevant; however, they serve as the reason to redesign.
Changes in different values, vision, merging, expansion, and acquisition can invoke companies to amend the logos. With a new focus, a wide target group along with a massive product portfolio, businesses often change the logo that represents them in the best manner. Various psychological and cultural researches are being carried out on logo designing as it serves as the visuals associated with a brand.
Designs are fairly volatile and lose their relevancy quite fast. However, the logo design trends that we are going to reveal with help you in building logos that deliver a lasting impression among the target audience. Read along to discover everything:
Transforming Visuals and Geometrics
When talking about the leading logo design trends, changing visuals stand among top ones. With the emerging digital world, brands who sell product digitally takes the lead. Similar to cinemograph, an animation or GIF logo can amaze with due to adding an attention-grabbing aspect to something that other expect to be still. Now, to who could it be unattractive?
Nothing is more fantastic and efforts-free than the clean and clear lines. Brands have started adapting geometric shapes ranging from polygons to circles. They are trending more than any other type of design. Also, you can learn about the best free logo designing tools to make a great logo design. We have started including simple geometry shapes. The fellow designers appreciate elements that can highlight creativity and work for different applications.
Vivid, Monotone Colors & Broken Letters
A generous trait of color can add even more to a logo and grab users' attention rapidly. Many brands have started using vivid singular colors for logos, adding fresh hues, and attracting audience's attention in fantastic ways.
In addition, broken letter logo has come into the trend catching the attention of designers around the world. It serves as one of the leading trends. Moreover, cropping, slicing, and deconstruction lead to the representation of a modern shift in the design, giving way to creativity while revealing the importance of brands towards the customers.
Drawn with Hand
In the contemporary digital world, the handwritten context brings in the most natural feeling among us such as the nostalgia. The cozy and personalized feeling is transmitted into different brands by creating a logo that looks hand drawn. Such logos give way to diverse sense such as humane, casual, lively, and also grounded. However, when designing a logo that looks hand drawn, you should ensure that it remains readable, and it will not remind you of the handwriting of one of your family doctors.
When designing logos, it is essential to practice and be aware of the leading design trends. However, you should ensure that design is uniquely yours. You simply don't want to hear that "your logo reminds of a specific brand".
People expect too much from a logo. When creating a logo, you can think of the trending aspects that make your logo look modern, making it usable for a lasting period.
Simplicity & Gradient
In past, logo designers had to rely on the usage of 3D logos. But, today subtle gradient has captured the attention of fanatics. It offers a great way to blend a broad array of different tones and shades about a particular color varying from the dark tone and fading gradually. It is much appealing to the human eyes, offering limitless opportunities.
In addition, simple logos offer a more soothing and personalized feeling. Also, they are more powerful if designed in the way they should be. In essence, the word "less is more" cannot be more suitable for the logos that have to set the benchmark. The best thing about such logos is that they work almost with any type of business.
Types of Logos
In reality, brands have tried various variations of different visual elements to improve their branding. Some prefer images and mascots as the best element for capturing the audience's attention. However, it does not matter what logo creation app you use, you should have strong designing skills. If you lack in designing effectively, then you can learn about the tips to improve your designing skills. Many people favor an idea of lettering rapidly revealing the brand name. Over the period, designing experts have highlighted the common types of logos that are as following:
Lettermark
This logotype uses technology similar to those that had been utilized in the past. It includes only the first letter of a brand name presented in an artistic manner. Such type of logos is more effective in small such as icons in an app, when reading can be quite difficult. However, these logotypes need special attention about genuineness and uniqueness, as it can be difficult to make letters that are different from the ones that belong to other brands.
Symbol/Icon
This type of logos is represented with visual aspect belonging to higher symbolic potential. For instance, an image can show the name of a company, the mascot, or sign that reveals the nature of a specific product or service.
Logotype/Wordmark
It serves as the most common corporate identification aspect presented through the artistic lettering including the full name of a specific brand. It is well-known fact that different fonts and styles can send messages and stories to the readers, and the marketers and designers can apply it often.
Final Words
So far, we have unfolded the leading logo designing trends in 2019. If you are aware of more logo designing trends, then feel free to mention in this guide.