Submitted by

alex

on Mon, 02/09/2015 - 10:31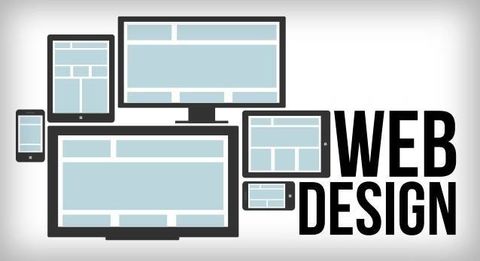 A user-centric and utility design has developed into a standardized approach for a flourishing and profitable web design. Nowadays students are showing keen interest in learning web design for bringing benefit in their career. The most important thing the students should need to focus is that more number of traffic should be generated through your website and traffic should also stay on your site for longer time, apart from other significant guidelines. Students should always remember that websites should create amazing first impression on the viewers. While designing a website, it should look professional, trustworthy, convincing, and provide the best services. Your site should signify who you are and what you are offering your viewers. Thus we have mentioned below some of the best web design guidelines that will be really effective for the students.
1. Typography
You should ensure that your site is properly understandable. You should use those fonts, font sizes and font colors that are simple to read. For an uncomplicated page scanning, you can use section headers, short paragraphs and bullet lists. You should put white or extremely light background with black or dark color text that is really good for your site. When the website is English based, you should check that the flow of information should be from left to right, and also from top to bottom.
2. Use of Effective Writing
It is essential to amend the writing style keeping in mind the preferences and browsing habits of your users. Efficient writing should include use of small and brief phrases [written to the point only]; use of scanned layout [use of numerous heading levels, use visual aspects, content categorization, and bulleted lists in between the texts]; and the use of objective and natural language [provide your users an objective reason why they should stay on your site or use your services].
3. Proper Use of Colors
You should add the right colors on your site so that your viewers would get attracted to your site. Don't make the web page hazy with distinct colors. Instead you should select two-three colors for your template as well as marketing stuffs.
4. Maintain Consistency
The elements on your web page should be maintained consistently that covers layout, colors, sizes and its placement. Navigation should stay in the same spot of your layout all through your site. There should be a fine flow from page to page on the site which signifies that the layout structure, font size and colors should be the same. There should be consistency in the layout structure with normally 3-page layouts- one is for homepage, one is for content pages, and one is for form pages, for most of the sites. This won't disappoint visitors from feeling lost somewhere.
5. Use Right Images
You should insert the real eye-catchy photos on your site, rather than stock photos that may be mostly inappropriate. As per the test conducted by digital marketing experiments, photographs of real people surpassed the stock photographs by 95%. So you should be careful in uploading significant photos on your website only.
6. Limit Flash and Animation
If you are fond of Flash or like animations and require them on your web page, then you can decide to shift towards HTML5, if relevant. HTML5 is a superb browser-objection choice to Flash. It is better to use animations and media which can assist in sustaining information and contents.
7. Produce a Firm Navigation System
Your website should have a firm navigation system that holds all kinds of search preferences, and also your visitors should remain on your site. If users can't find out whatever information they are searching, they may leave your site soon; so easy navigation structure should be created, and the page elements should be arranged in a grid fashion, and also evade clutter.
8. Make It Accessible
Any person who is visiting your site should see it clearly no matter whatever application or browser they are utilizing. For achieving a great traffic, your website requires to be well-matched with numerous browsers and devices. As people are mostly using their smartphones and tablets to surf internet, they can easily visit your site on these devices.
9. Attempt for Feature Exposure
When it comes to feature exposure, you should make sure that your users can easily view what functions are accessible on your site. The functions are actually the basic principle of flourishing user interface design. The attractive features can fascinate the audience's eyes so that they can visit your site again.
10. Strive for Simplicity
The prime aim of the website design should be kept very simple. Not only should the site be creatively simple, but the information should appear easy and refined too. Replace complexity with simplicity. The visitors can directly identify the header, footer, navigation, icons and content portion without facing any problem. Thus your website pages have to be user-friendly for your visitors.
Hence following the above web design guidelines will help the students learn more about them in detail. These guides will also assist in improving the site's user experience and reduce the bounce rate.
About the Author -
James, has degree in marketing communication with good grades and loves to write on web technology. He recently joined UK dissertation as a marketing consultant.