Submitted by

samuel

on Wed, 02/25/2015 - 05:40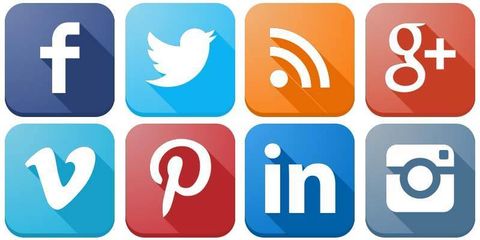 There has been a constant rise in the demand for social networking websites - where people can connect and interact with other people. In fact, most of the people have already associated their website with social networking sites like Facebook, Twitter and others to meet the growing demand for creating a presence on social networks. But, you may need to join a social community website with a smaller community, perhaps one that doesn't require a massive user base. For instance, you may wish to set up a site similar to the popular networking site "Facebook" (or any other social networking site) but without the excess baggage that comes along with it. In that case, WordPress BuddyPress plugin is exactly what you need.
BuddyPress helps in creating a website that comes loaded with all features of a social network. Installing this plugin let you connect to other users on the same network, thereby expanding the reach of your online brand. Once this plugin is installed, you can bring people together via its functions like User Profiles, Facility for sharing text, video, etc. and many others. In addition, users can join groups or communities, receive notifications, take advantage of the Activity stream similar to that of the "Facebook Wall" and a lot more.
Through this post, I would like to discuss the basic steps that are involved in the setup and configuration of the BuddyPress plugin.
Basic Requirements
Before installing the BuddyPress plugin let's first look at the minimum requirements your WordPress install should meet:
A functional WordPress installation
PHP version 5.2.4 or higher.
MySQL 5.0 or higher.
Enable the mod_rewrite Apache module
Note: Make sure that your WordPress sites is installed manually using the FTP or file manager, etc. rather than using the webhost scripts.
BuddyPress Installation
To get started with the BuddyPress installation, navigate to the "Plugins" tab in your WordPress install and click on the "Add New" option and search for BuddyPress. You will see a few links will appear on your dashboard, and the first link that appears will be the one what you're looking for (i.e. BuddyPress). Click on "Install Now".
Now, all you need to do is to activate the plugin and your installation process will be complete. Once the BuddyPress plugin is installed and activated, you will have to setup and configure the plugin, so that it can store the required information in your website database.
BuddyPress Set up and Configuration
In order to set up and configure BuddyPress, follow the below mentioned steps:
Step 1 - Choosing the Right Components
The very first step of the BuddyPress configuration process will make you choose the components that you would like to have on your site. Although a few components are installed by default, you can choose to activate and deactivate the pre-installed components based on your community requirements. Click on the "Save Settings" button to move onto to the next step of the BuddyPress configuration screen.
Step 2 - Setting Up the Pages
The "Pages" link in the BuddyPress Wizard helps to display the list of pages that you will be setting up for your social networking site. This section is separated into two different parts: Directories and Registration. The directory part lets you select pages that you would like to associate with each of your "BuddyPress Components Directory". While the registration part enables to associate your social website pages with a sign-up and activation page.
Click on the "Save All" button once all your changes are made.
Step 3 - Set up Your Permalinks
Next, you will have to move onto the Permalinks tab and click on the "Save and Next" button.
Step 4 - Choosing a Theme
Here you can either choose to use a BuddyPress default theme or pick any other theme for your social networking site as you like. If you want to follow a simple and clean installation of the BuddyPress plugin, it would be better to opt for the default theme - it's responsive, comes with widget-ready areas, and much more.
Step 5 - Click on Finish
Once you have made all the required changes, click on the Finish button to complete the set up procedure of the BuddyPress plugin. Next, you will be able to see a new tabbed menu as shown in the screen shot below. From this setting screen, you can make edits to any of the selections that you've made during the setup process. Next, you can choose to set up forums. However, this is an optional step and is recommended for users who want to build an online community website using WordPress.
That's it for now, your BuddyPress website is now ready.
Wrapping Up!
Here's hoping that reading this tutorial will serve as a helpful guide that you can use as reference for setting up your own social network or an online community.
Author Bio : Samuel Dawson is a expert professional in Designs2HTML Ltd. a leading PSD to HTML conversion company and he shares in depth information, latest trend & tips on front-end development technologies.