Submitted by

Kelly Ray

on Mon, 11/16/2015 - 08:04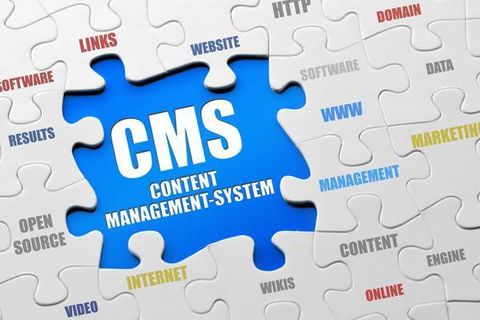 Content Management Systems (CMS) can be used by anyone to easily make, publish, edit and manage websites. These CMS allows anyone to make websites without having extensive knowledge of HTML, JavaScript, CSS or PHP. Examples of such systems are WordPress and Drupal. The easiest way to get to know more about CMS to look at the different ones that are available and to learn with experience. Each one will be slightly different, but will have easy to use guides for you to use. This article is a basic introduction to CMS and the various types available.
What are Content Management Systems (CMS) ?
A Content Management System is a platform you use to make your own website. Today you do not need any knowledge of programming to be able to make a website and that's thanks to easy to use CMS. You do not even have to download software to use most CMS. Instead you can conveniently access it online and is use it for the entire website creating process.
Think of a CMS as a programme as being similar to Microsoft PowerPoint that gives you all the tools you need to build a slideshow. A CMS works exactly the same and consists of building blocks you can choose from to build your own website. You usually create your website by using template themes and designs to simplify the building process, but you could also customise every aspect of your website from scratch to make something truly unique. A CMS also makes managing your website's a breeze. You can easily edit and update your website as well as manage its users, their login information and send e-mails to users etc.
Popular Content Management Systems (CMS)
There are many free CMS programmes available and the most popular will be discussed below. Each one is different and might suit your unique needs better than another, so try a few and see which you prefer.
1. WordPress
WordPress is probably the most well-known and widely used CMS. It is used to host and manage websites and blogs. WordPress is simple to use and there are thousands of plugins, themes and templates to choose from that makes it possible to create almost any type of website. You can easily and quickly download and install the free WordPress software to make and manage your website or blog. Although the installing and making process is very easy in WordPress there is one disadvantage. Modifications that need to be made later requires some knowledge of HTML, CSS and PHP.
2. Drupal
Drupal is one of the most versatile CMS systems available. To make a website you will use versatile modules to customise your website. There are also a wide selection of plugins and ad-on's available for Drupal. The disadvantage is that compared to other CMS like WordPress, Drupal might take a bit longer to familiarise with and might not be the best choice if you want to build a website quickly. This CMS will be much easier to use for someone who has basic knowledge of IT and programming languages like PHP.
3. Joomla
Joomla is also one of the most popular open source CMS available. With Joomla you will be expected to install many plugins and ad-on's in order to make and manage your website. Everything is free, but there are some professionally made themes and plugins available for purchase if you want a more professional looking website. Joomla is also very versatile and can easily be used for various types of websites. It can be used for blogs, websites with news feed features, search functions, polls and other statistic based information. Joomla makes managing your website content easy and no IT knowledge is necessary. One disadvantage of Joomla is that it has limited adjustment options for advanced users.
4. Wix
Wix is one of the biggest free web development platforms and allows for ultimate creativity. You can easily and professionally create a website with their convenient templates and customisation options. Choose from hundreds of designer templates to suit your website or blog's needs and style. Wix allows you to easily adapt your site for mobile platforms. Although some would argue that this is a disadvantage because other system automatically adapt between different devices. Another disadvantage is that once you have selected a template to work with you cannot change it later. Other CMS allow you to easily change between templates.
Tips to keep in mind when using CMS
Plan your website's layout and design before starting.
Once you have chosen the CMS of your liking you must familiarise yourself with all aspects of it to make sure you use it to the best of its capability.
Once you have created your website you will need to write content for your website and know what type of info to put on your home page, about us page, contact page etc.
When the website design and content has been completed you will have to test site before going live, to make sure everything functions glitch free.
So now that you know what a CMS is and you have familiarised yourself with some popular systems, you can go check each one out for yourself. Each CMS will work a little differently, but the basics stay the same and you can use them all for the same thing. CMS are useful, because they make hiring a website developer unnecessary.
About the Author
Kelly Ray is a students from Washington University, she is an active researcher of, writer and editor on writing blog. Kelly explore modern technology and social media trends. You can follow her on Facebook and Google+