Submitted by

Susandaigle23

on Wed, 11/14/2018 - 10:47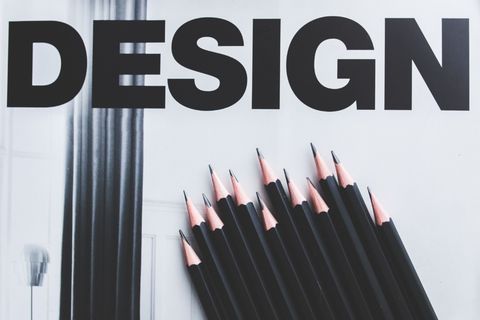 You may have doubts when hiring professional design services, especially in terms of prices, so here are some very useful tips that you should take into account. To begin before contacting a design firm or a freelancer, you must start from the fact that every service is based on the hours that are required to carry out a project, therefore my advice is aimed at reducing the time that the designer occupies. to solve your needs without affecting the quality of your work and even improve; Defining what is expected to receive when hiring and for that, it takes into account the cover image, where we will play with these three elements to have an optimal result.
Define your audience
Be clear who your business is headed for, you cannot expect to have good results with a generic design, delimit your clients by age, sex, socioeconomic status, and other factors think that the design should be directed to your audience and not only to your liking. Behind the creative process requires a research which can be supported by a marketing study that guides the efforts not only in assumptions and with cold numbers to check if your investments in design are correct.
Clear objectives
To generate the impact on your audience it is necessary to define what you are going to transmit with the requested design, I would divide it into three groups:
Start or renew image: Oriented to newly created companies, the launch of new products or services that want to make a good impression and position themselves better in the market.
Increase sales: If you are looking to generate more income, the design must be clear for this objective with a call to action strategies, in addition to novel elements that attract your customers.
Promotion and dissemination: Design that fits the media where they are published and that increase the credibility of your brand.
Defining this will help to avoid having stumbling blocks in the creative process in general?
Style
Inspire yourself in what you are looking for your long-term project so that your investment is not expired, you can find examples on sites like Pinterest, Awwwards, Designspiration, AOTW or any place that gives you an idea about what you want and need, but, whatever your options remember to keep it simple, this is the best you can do, just see the best-positioned brands that do not stand out for being the showiest, if not for being consistent with the message you want to convey; So when you hire someone, the communication will be much more agile.
What means will you use?
Think about which are the most optimal means for your project, so you will get customized solutions for the chosen formats, be they spectacular, television, web, social networks or any other element that the creative team can suggest and thus generate a greater impact, since that is not the same design for a spectacular that must be easy to recognize and quick to read, that in the case of images for social networks where the content that goes viral is urgent.
The separate case deserves the printed media and this is where you should let yourself be guided by the experts, who will recommend the most ad hoc option according to your needs and the print run, which will reduce your production costs and give you the advantage of investing in a newer.
When do you need the design?
There are times when the design cannot wait because you have promotion plans in a specific season, in this case, prepare in advance your design requests to have more reasonable prices; Another strategy that you can take care of is to dose the time in the necessities of your business and prioritizing the most urgent elements and consecutively to request more services; this way you will fulfill your communication objectives in time.
How much to spend?
When you are creating for your strategy you usually have no idea how much you are going to spend, but more than an expense, remember that design is an investment for your company and should be taken as such, just as you invest in an office and furniture, So you must invest in design because it is the face of your business and gives you added value; I can advise you that, like time, you can spend your expenses speaking either with the office or with the freelance to obtain a plan that suits what you want to invest.
Another useful technique is to negotiate in a package, occupying elements already made for other applications, such as generating your logo and from that generate a branding with related elements such as letterheads, business cards, brochures, web elements, signage, etc. This consolidates the designer's efforts in a more global vision that benefits all involved.
Agency or independent designer?
With all this information you are ready to look for options that provide their services in the creative areas, you can search directly on the internet or on specialized sites such as Behance, Cargo Collective, Deviant Art and Flickr among others according to your needs; Although there are contest platforms such as 99designs and Nubelo I do not recommend them because they cut the creative process required to generate an integral job, resulting in 99 designs that may not convey the message you need to give. The best thing is communication with creatives either face-to-face or at a distance but that talk exists to define the above points well.
I suggest you look for a logo designer company that fits your needs and is specialized to what you are looking for if you want to generate a brand, look for a branding designer; if you want to make a magazine, look for an editorial designer. Do not forget to check the portfolios you hire to give you an idea of the result of your order and follow the recommendations that the creative team can give you.
As you can see with these tips you will not go blindly to look for design services and you will have tools that will help your results to be better; do not skimp on design your image is as important as what you buy daily and do not forget that what you invest is what you get.