Submitted by

admin

on Mon, 11/19/2018 - 05:24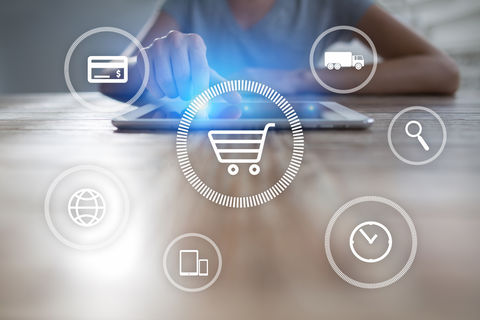 The growth of the global e-commerce industry presents a wealth of opportunities for aspiring entrepreneurs in possession of a great idea and a solid work ethic. However, many of these same enthusiasts quickly realize the difficulties that come with sourcing products and handling order fulfillment. This leads many entrepreneurs to consider a drop shipping model, meaning they sell products from wholesalers and ship to customers without physically handling the products at all. But because of the low upfront cost, ease in setting up and reduced business risk, drop shipping has become an ultra-competitive market, making success anything but imminent.
To put your best foot forward, consider these seven tips to be successful with a drop shipping e-commerce model.
1. Spend A Lot of Time
Finding success in a drop shipping e-commerce model really boils down to your niche and competitors. If there are a dozen stores already offering what you plan to offer, it'll be an uphill climb to generate traffic and conversions. Likewise, if you pick a niche that's so obscure that it doesn't carry much search volume, you'll be hard-pressed to drum up enough traffic to sell product.
If you're clueless about how to start developing your niche, resort to your passions. What are you already knowledgeable about? Are you trying to solve a problem you've personally experienced? Be sure to consider high-value options that'll provide decent margins since drop shipping usually offers worse margins compared to other e-commerce business models. To validate your niche idea, conduct thorough keyword research, look at Google Trends and bounce your idea off trusted friends and colleagues.
2. Understand Your Acquisition Channels
Because the products you're selling aren't unique to your brand, you'll need to develop marketing savvy to grow traffic and reach more consumers. Your bread and butter lie in SEO. Use the keyword research from the niche-research process to write engaging title and meta descriptions, alt image text and optimize your category and product pages for greater search visibility. Creating blog content and building your backlink profile also helps organic rankings and long-term traffic generation.
Email marketing serves as a direct conduit to engage or re-engage with customers. Build and segment your email list to engage customers with personalized offerings and special discounts. And don't sleep on your product pages as an acquisition channel.
The better your product descriptions and specs, the more likely you are to siphon traffic from dropship competitors with inadequate product information. To galvanize the appeal of your product pages, make sure your social proof is strong with thorough, positive customer reviews. Depending on the type of niche you choose, social media platforms like Pinterest, Instagram and Facebook may also prove valuable in driving referral traffic.
3. Keep Your Margins Realistic
In such a competitive space, it's tempting to steal customers with bottom-of-the-barrel prices. But if you set your prices too low, there won't be any margins left to make your business sustainable.
The first step to determining your margins is to know the fair market value of your products. How much are your competitors charging? What are your marketing expenses? How about your payroll, and overall business expenses?
With this information in mind, you should be able to price your products at attractive price points without killing your bottom line. If you're struggling to find a balance, strategizing how to increase your average order value will also help drive more revenue and improve your margins, allowing you to move more product efficiently.
4. Limit Your Product Selection
The more products you plan to sell upon launching your drop shipping store, the more problems you'll likely encounter. More product selection means more product descriptions to write, images to curate and third-party company details to remove. If your products are more intricate, such as when you're selling electronics online, shoppers will expect more in-depth information on product pages. Add new products to your store in small batches to make the process of building product pages more manageable. The fewer products you start out selling, the faster you can actually make sales. You also might learn a thing or two from the first 40 products you sell that will help streamline your process for future product additions.
5. Get Product Samples
In the same vein of proper forethought and planning, before you start selling a particular product, you need to ensure it's of a quality that won't cause you additional problems. Reviewing product samples before selling also informs your product descriptions and allows you to create video reviews for enhanced product knowledge.
The biggest reason why you should get product samples, though, is to get on the same level as your prospective customers. If you haven't experienced the products you're selling, how can you ensure you're marketing and delivering a product that'll satisfy customers?
6. Find Vendors with a Pre-Verified Service
One of the biggest disadvantages in opting for a drop shipping e-commerce model is that your store is incredibly dependent on your various supply chain partners. Whether you like it or not, you'll need to put your eggs in a select few baskets and hope for the best. But just because the model carries inherent vulnerabilities doesn't mean you should gamble blindly on the vendors you select.
You, of course, can search Google for drop shipping vendors, but leveraging resources that pre-verify dropship vendors will shorten your search. Sites like Worldwidebrands, Oberlo, Alibaba, Doba and plenty of others only list reputable vendors, freeing you of possibly being scammed or falling in with an untrustworthy partner.
7. Provide Superior Customer Service
Again, with so much competition and no uniqueness in product selection forcing customers to come back to your store over another, you need to find other ways to stand out. Customer service is a chance to really flex your store's appeal and stick in the minds of consumers.
Being responsive with customer inquiries and offering refunds to dissatisfied shoppers are prerequisites to excellent customer support, but you can take it a step further by interacting with your customers on a friendly, personable level. Customers should feel like individuals when they communicate with your support team, not another ticket number.
While attractive at first glance, launching an e-commerce drop shipping business isn't for the faint of heart. But by following these seven essential tips, you'll be well-positioned to grow and accomplish success in the high-risk, high-reward drop shipping sphere.