Submitted by

Susandaigle23

on Mon, 12/10/2018 - 03:00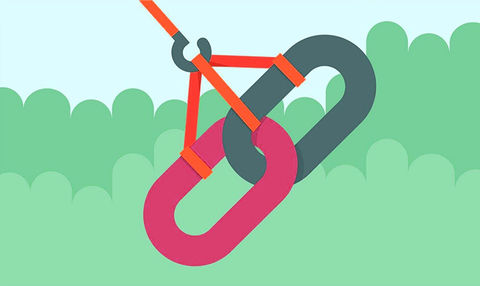 Out of hundreds of factors that search engines use to determine page ranking for different sites, link building is one of the most important pieces of that algorithm. According to Forbes, quality links are very important for your website. The more inbound links you have pointing to your website the more visible it is to the search engines. Andrey Lipattsev, a Search Quality Senior Strategist at Google, said in 2017 that the top three rankings factors are RankBrain, content marketing, and links.
In this post, we will discuss why it is important to keep your link building pipeline full. How can we build links at an incredible scale? And how can we automate a large part of that process to make this easy and effective? And what about being able to do this across a number of websites or clients in a cost-effective manner?
1. Guest Posts
The concept of using guest posts has been around forever, but it is still an effective tool. By guest posts, we do not mean just author bio linking, but building guest post topics around your industry and posting to other blogs and websites. Keep this in mind in the long run because guest posts are a great way to build credibility. The other thing that this does is drive traffic. If you're doing it properly, most of the traffic you'll get on your website will come from these guest posts. That's just because you'll write content about your industry and things that will naturally link back to your website.
2. Create High-Quality Content
This is another important strategy for SEO and link building. Create EBooks and high-quality content. This strategy can work very well if you put in the time. When you're going to promote it, you will be able to do it easily due to good quality. You can easily get three to four links and then over time when you start doing a bit of promotion, people are going to find out about it and they are going to start naturally linking to it.
3. It's All about Relationships
The best link building tactics that search engine optimization professionals have used for years are relationships. In the long run, it is about building relationships. Let's face it. If you're in a very competitive industry, you know all the top influencers in the space. They are probably going to promote you more than the other guys. Find influencers and content creators in your space and then build a relationship with them. See if you can find a way to get to know them. For example, you can ask a question or interview them and over time you can add value. The other thing you can do is hire these people to write for your business with links to your business.
4. Blog Commenting
This is pretty straightforward. It is the process of finding relevant blogs, contributing to the conversation and placing a link. There is a lot of no follow and do follow implications but don't worry about them much. Just contribute to the topic and mention your site in a way that helps readers. But do not just randomly leave a link, because this is considered spam. Be a contributing part of the conversation. Blog commenting is a very easy way to get into your topic and build links. You can also answer questions in forums or Q&A sites. These links generally aren't great for ranking but they can drive a lot of traffic.
5. Testimonials
If you're starting link building for your website testimonials are a very easy and effective way for you to be able to begin to do this. According to the Tech Irons, companies love testimonials on their website with social media links or your website link. Think about all the products you have used in the last couple of months.
Go to those websites. Find those contact people and say your product is amazing and here's a quote from me. Give them a link to your sight to go along with your quote. Tell them that they can publish it on their site. Or ask them for a link to your testimonial that you can publish on your own site. You'll be amazed to see how many people will take you up on that.
6. Linking Out
The big mistake people make when they get Search Engine Optimization ranking algorithm, they see some results and start thinking that I'm not going to link to anyone. They just want to acquire links. Results have shown that the more you link to other websites in your industry the more your rankings will go up. Just be useful to the users when you're creating your site. And if you're doing it correctly your ranking will almost always go up.
7. Find and Pitch to be Included on Industry Newsletter
Another good strategy is to find and pitch people in the industry that are publishing newsletters. There are hundreds of people and companies who have a newsletter. They publish a small business newsletter. It might not be a called a newsletter. It could just be a weekend recap. What they are doing is sharing links with their audience.
This is a really easy way to get links and traffic. And then that traffic that you're getting from other people's audience will become continuous if you keep producing good content.
Conclusion
These days a lot of people in the marketing world is getting scared of link building. Some people believe that link building may be dead, so they have stopped using it. But the truth is that it still is a huge part of Google's algorithm. What they don't know is the best strategies and tactics used by the professional SEO experts.
Rules and strategies for link building are very important. When you follow the algorithm laid out, it will most certainly pay off. Be aware that Google frowns on paid links as they do not add value. When we see Google crack down on guest blogging networks, on widget links or on signature profile links, they all have one element in common. That is links you're generating and the anchor text you're using. It is predicted that any new link penalties that happen in the future will also hit anchors and links.
Remember when you practice the above-mentioned tactics; you will start to take your market to a higher level. If link building is done correctly you will push your content out there, get links from influencers and get traffic. And the ranking algorithm is going to take notice of these things.