Submitted by

indianappdevelopers

on Sun, 08/23/2015 - 21:56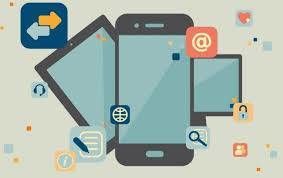 With mobile being the device for majority and desktop continuing to be a minority, it can safely be said the mobile designing is the design as such for most developers. According to research group ComScore 80% of internet users owning a smartphone and just in 3 years mobile ad spending reached 28% of the total ad revenue beating all other ad revenues except only television. With these statistics in mind, we have to see the emerging mobile app design trends in a new light. Design no longer just demands to be eye catchy it needs create optimum app usefulness to deliver business results. Mobile app development and design today work hand in hand to deliver better user experience and to boost marketing output. There are other contributing factors to the mobile app design as well. For example, with increasing adoption of BYOD in workplaces, mobile devices and apps tend to groom themselves more for enterprise grade uses. Furthermore, rapid development and increasing focus on enterprise apps is continuing to bring positive change in app design in many ways.
Here we would discuss on 6 mobile app design trends that would have lasting or far reaching impact. Whether in website redesign project or in mobile app design the below mentioned trends will guide you to make design work towards the objectives.
Animation for a more guided experience
In the expanding world of mobile apps innovative and useful interactions seems to be the key in offering better user experience. Animation is seen to facilitate easy interaction and quick understanding in the design scheme. Moreover, in the relatively smaller screens they take less space but quickly deliver message to the users. Animation in app design is not just about creating stunning app views, but with contextual use of animated elements it can offer user smart ways of interactions. The functional role of animation in app design has been taken few leaps ahead by an array of apps to facilitate a better user experience. This year we have already come across an array of apps that utilized animated elements to the advantage of the users. Animation in design of an array of apps had a functional approach by way of addressing the typical human behavior. Animation adds more entertainment value to the app and offers a smart look and delivers relevant message to the users.
Hidden app menus
Beating the so called well grounded and commonly practiced rules of app interface design hidden menus have become a mainstay in countless apps. In spite of the mobile screens getting bigger in size, still they offer less workable space for the users compared to other traditional computing devices. Hiding menu and functionalities and only displaying them when needed is a smart solution to this space constraint. Creating sliding navigation drawers in the top right corner has been a great way to implement this design attribute. There are other types of hidden navigation buttons that contextually reveal the menu or functionality just with a swipe. A top right corner arrow with a hidden drop down menu is another popular hidden menu design. Hiding menu offers a more clutter free app look and feel and offers a purposive approach to open menu only when needed. Moreover, as users continue to be adapted to state of the art conventions of gesture input utilizing such smart design maneuvers became even easier now.
Hierarchy and contextual use of subtle color shades
In complete contrast to the typical focus on bold and solid colors in blogs and websites, as for mobile apps designers subtle color shades have a bigger importance. As mobile app design is more challenging in respect of addressing the constraints of screen space, using color shades intelligently for different things is a sure way to create hierarchy and context. The app design today is more dominated by minimal design which is based on the philosophy of creating maximum effect with minimum design maneuvers and in this respect using subtle colors is naturally a smart way to deliver message and hierarchical order for the users. Moreover, often bright and flashy colors create a distraction for the users, while delicate use of color pallet offer a sophisticated look and let users concentrate on what they need.
Parallax scrolling and infinite scrolling
Scrolling is another area that in the recent times went through huge interest from app designers. Already infinite scrolling and parallax scrolling became popular trend in web design and now we see them being a preferred design attribute for mobile apps. Through parallax scrolling designers can incorporate more engaging storytelling in their apps. To the so called flat design of mobile apps parallax scrolling will create more depth and help grabbing user attention contextually. Infinite scrolling is also being embraced in mobile apps to add fluidity and create a sense of depth. Apart from these two popular page scrolling techniques, other modular scrolling techniques like horizontal scrolling is also being popular. Horizontal scrolling in many apps is used basically to tell a story in parallel moving slides.
Storytelling interface
All the new effects that have been discussed so far actually made a bigger impact in grabbing the user attention. Often with all these design attributes designers try to tell a story to the users to keep them engaged. Storytelling in all regards became the single most important element in the mobile app design space. Presently designers are more focused in contributing to the interactive and engagement score of the app with design inputs and in this respect a fluid storytelling interface can play a really crucial role. App users are humanely fond of stories rather than dry information and when they play a character in the story being told, they have more reason o take interest and engage. Naturally a story in the user interface that addresses users directly is more effective and fruit bearing than all other call to action features. Designer can use large high resolution images with interactive text, animated characters in sliding visuals or an interactive video to tell a story to the user and engage him instantly.
Blur effects in background
In recent times lured background effect has become a popular app design practice for countless apps. In one hand such effect creates a smooth and pleasing design for the eyes, on the other hand the relative blurring of background helps creating more focus on certain texts and elements as and when needed. With blurring effect the designer can easily make readable text prominent or can make call to action buttons stand out. So, besides the so called visual appeal it also serves an important practical purpose in drawing attention and engaging users contextually with the content. With background blurring effect, users will have clear idea of what to do next and this makes a least time consuming as well as guided user experience.
Author Bio: Juned Ghanchi is a senior IT consultant and head of marketing department at IndianAppDevelopers Company, leading Mobile and Asp.net development company. He is very keen on new mobile and web technologies which empower digital world.