Submitted by

katerosie

on Fri, 06/12/2015 - 02:03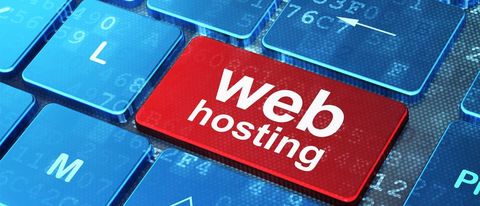 Moving a WordPress website to a completely new hosting can be a really difficult and stressful move but it should not be. If someone is having trouble with the current hosting, it may badly affect the performance of the site and the best solution to avoid complications is to move it to other reliable and highly appreciated hosting, however, this is also a risky process due to the complications involved in it. Before you will choose new hosting you can review and compare wordpress hosting. To deal with the problem, also there are three main options that you can choose.
You can find a professional who can move the site from one to the other host.
You can look for a hosting service that also offers migration as part of the package.
You can do it all yourselfwith the help of easy steps discussed in this article below.
The third option will be discussed in detail that how you can do it yourself without paying to a professional. This is just a straightforward work to do and if you do this with a clear understating of the steps, there will not be any problems for you at all. Here are few simple steps which you can follow:
1: Backing Up of Files
In the first step, you will back up each and every element of your website and it is really an important step before you make such a big change in the current status of the site. In fact, it is one of the basic requirements of WP migration. There are various plugins available which can backup sites but for this kind of migration, you better depend upon manual procedures.
Use FileZilla or some other FTP programs to copy and save all available files located in your site into a local computer system. There might be some files such as .htaccess file which are set as hidden and you need to unhide all of them before you start copying them to local system. The time required for backup depends upon the size of media files you uploaded on your website.
2: Exporting WP Database
The next step is exporting of database which is quite an easy process. Simply login to your cPanel account in web server and activate phpMyAdmin app. On the sidebar, see the database containing WP Installation and if you see this, you need to select it to export tab on nav menu.Quick export default settings as well as SQL formats are considered to be enough for export. When you click on export button, the export of database will soon be initiated. Once the export is completed, you can move to the next step.
3: Create WP Database on New Host
Before you initiate the migration process to new host, you have to create an appropriate environment for proper WP installation and when you are ready to do this, you need to create a database which will allow you to import information of SQL data. Simple steps to create database: Go to MySQL database which will allow you to create a completely new database for your site. Make sure to choose an easy to remember and also set a password to MYSQL user account.
4: Updating wp-config.php
Locate the folder in computer where all the files have already been downloaded. Here you will find wp-config.php which is an important file for maintaining access between your database and WordPress. You must make sure to copy this particular file in one more place in local system as this can be used later in case you need to restore recently made changes. In this file, you need to make few necessary changes such as changing of database name, database username and user password.
5: Starting Database Import
Once you have setup your database, you can start importing process by launching phpMyAdmin. On the left sidebar, you can choose newly created database and in import file section, select recently exported SQL file. Partial import should be un-tick and it is also important to ensure that the default format has been set to SQL and when you have taken these actions, press Go button and the import of database will immediately be begun.
6: Uploading WP Files To Host
Once you have prepared database and wp-config.php file has also been reconfigured, you need to move forward to upload files. Use FTP application to connect new host and then browse the folder in which you want to upload your site. Select remote directory and upload files and an updated version of wp-config.php should also be included. Once the upload is complete, you still need to keep those files saved in local system unless all steps are taken successfully.
Final Words
Once uploading is complete, you need to check out everything to make sure that all the files have been uploaded properly and there are no issues with the site. Sometimes, there might be broken links issues and if you notice this problem, you need to deal with it specifically with the possible solution available online.
Kate Rosie is an experienced web developer who has passion for writing too and this is the reason why he always tries to find complex topics for the developers to help them deal with the common development problems. She works at mbaessayhelp