Submitted by

admin

on Mon, 12/25/2017 - 12:27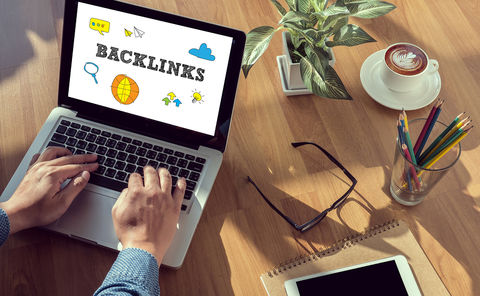 Any good SEO company will counsel their clients that generating inbound links, also known as backlinks, is one of the most influential ranking factors used by Google. These links, at their most basic level, imply to search engines that the target website is of high enough quality that other sites are linking back to it. The level of authority and popularity of a website that these backlinks suggest is just as, if not more important than the actual quality of the sites themselves. While a website being shared can be considered indicative of its quality, web crawlers are quick to punish shady, insincere attempts at link-building.
With the use of backlinks coming with so many risks and rewards, it's important for website owners to know how to get the most out of them. The following will discuss some of the best methods in building reputable backlinks.
1. Have a good website
This might seem insultingly obvious, but it needs to be stated regardless. The best way to generate sincere, safe backlinks is to have other sites organically linking to your content. These other sites will be linking to your website because they actually believe there is value in your content that can be given to their audience. The focus on quality doesn't mean you can't be tactical about what you produce. Researching the type of sites that get a lot of backlinks in your topic area and emulating them is always a good place to start.
If you are seeking to "play the game", then understand that the rules of the game are designed to reward quality content. While there are other ways to influence the amount of backlinks you get, this is the easiest place to start that will also have other positive effects on your web presence. A quality SEO company will be experts at helping craft your website and its content to meet the high quality standards that help generate backlinks.
2. Broken-link building
This strategy involves doing a favour in hopes of getting a favour back. While not 100% reliable, it is a proven method of generating backlinks. The process essentially involves personally crawling other websites to find broken links, reporting them to the site's webmaster and then prompting them to give you a backlink in return. This strategy requires equal levels of patience and tact on your part. Most commonly, broken-link building involves finding a broken link to content that your page has an equivalent version of. This means that you are helping the webmaster clean up and improve the quality of their website while creating a sincere connection to yours.
3. Guest-blogging
This is an effective strategy in trying to reach new audiences. It involves publishing your content, usually in the form of interesting blog articles, onto to popular websites, like Best in AU for example, so it gets a greater readership. Guest-blogging gives more benefits than just a backlink. Your internet profile will be raised and given more exposure by having quality content reach a greater readership. This benefit can sometimes be just as useful to your end goals as a backlink.
Most often a guest-blog will help generate more social media followers. This is especially true if the website your content is being served on has easy to use social share buttons in its web design. Guest-blogging is one of the more sincere methods of building backlinks because you are distributing something in the hopes of getting a return. The backlink itself is not considered low quality as the parent website is sharing your content because it thinks it will itself benefit from sharing it.
4. Spying on competition
This one seems to go under the radar, but if you truly want more organic traffic you will need to keep one eye on what the competition is doing. By looking at the type of links they have as well as their overall strategy you can understand what works and what doesn't. In order to spy on your competitors you should set up alerts when they are publishing any new content on their website. This means you will be fully aware of all the new content on their website as soon as it happens.
Also when you know what backlinks your competition is building you can then go a replicate it for your business. You can pick and choose what will work. The good news is that there are a lot of tools to help you keep an eye on your competition. A tool like Monitor Backlinks is very handy to ensure you know what your rivals are up to. If you're trying to generate quality backlinks then the above methods are the best ways to go about it. An SEO company knows that as search algorithms improve there are very few alternatives to using strategies that rely on mutually beneficial, quality focused interactions in order to build-up link profiles.