Submitted by

kevalpadia

on Mon, 02/15/2016 - 02:58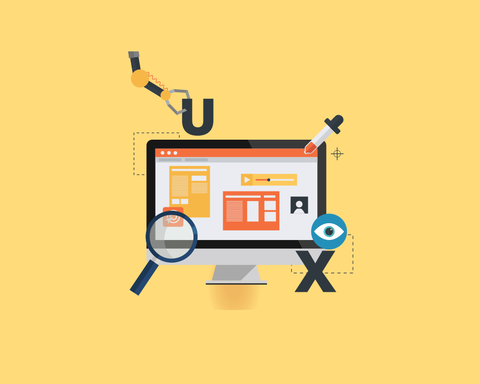 UX design is often seen as an intimidating thing with the myriad of challenges involved. But competing with these challenges UI and UX design can avail equal number of potential solutions. There are quite a number of solutions allowing seamless integration into the current choice of tools and can be accessed any point of time from the design process. These tools from adding more customized aspect to delivering trendy elements to allowing easy prototyping to allowing comprehensive testing of the apps, make the lives of users easier in more ways than one. Let us introduce here 10 killer UX design tools for 2016.
1. Sketch
Sketch was originally developed and intended to function as an image editor for all types of digital design, and that is exactly what it does but does it in the most impressive way. Though it works exclusively on Mac, Sketch functions more in the fashion of Photoshop though it never lacks affordances for digital designers. Sketch offers integration of CSS logic just at the starting and this allows easy transition in the development process. Users with this tool can also create an array of assets in diverse formats with features like Automatic Slicing and export at one click.
The layout of the tool is exceptionally friendly to web design and allowing creation of different layers for each additional object added to it. Wider range of creative combinations, easier navigation and various convenient aspects for developers make this one of the most preferred tool when it comes to image editing.
2. Sim Daltonism
Accessibility is a key aspect of importance in app design as this allows ensuring balance, and hierarchy and harmony of different elements. Sim Daltonism is a great tool offering real-time simulation for demonstrating how the design elements may look like when observed by a layman. From adjusting the contrast to your preference to seeing how it works across various levels, this simulation tool provides exceptional ease in many respects. Various filters are available with this tool including Monochromacy, Monochromacy, Protanomaly, Deuteranopia, Deuteranomaly, Protanopia, Tritanopia and Tritanomaly.
3. Antetype
Antetype is a great prototyping tool that was created by UI design professionals to deliver rich and highly reliable prototypes for diverse app design projects. With more than 400+ widgets being available covering all popular platforms, this is a really rich prototyping tool to satisfy any design requirements. Moreover, you can always add more widgets of your choice including the custom ones. The tool with components for integrated interaction and annotation also provides demonstration of the completed task for assessment and preview.
4. PhotoLine
PhotoLine is a robust feature rich graphic editor tool for Windows and Mac OS X which has been intended for advanced amateur users and professional users to come up with rich graphic output for diverse app look and feel. PhotoLine is loaded with a wealth of editing tools for incorporating look-wise changes in images. In spite of the bevy of editing options, the program may seem challenging requiring lot of image editing knowledge from the users.
5. XMind
XMind is an open-source, free tool that can work great in the design process with partial role as a task manager. This is a mind mapping tools allowing users list out project goals, schedule, challenges, progress and requirements for a quick-glance view. It makes the complicated job UX design easier with a bevy of help in organizing the list of elements in the process. Furthermore, with cloud storage backing your project with team-members across different touch points the aspects can be shared in real time.
6. Coolors
Coolors is a great tool for randomization of color palette when designing an app. It allows adding colors and shades of your choice besides letting you explore potential combinations of colors in your app design project. You can save variety of palettes of your choice and export the colors to further apply them with tools like Photoshop, Illustrator or Sketch. Presently, they are working to provide Illustrator and Photoshop add-ons ensuring a more integrated design experience.
7. InVision
InVision is a tool that works basically as prototyping, collaboration workflow platform. It is particularly ideal for developing apps in environment where design plays the lead role. It quickly converts the static screen to an engaging prototype without any complication. The typical drag and drop feature make it extremely convenient and saves lot of development time. Real time collaboration on design, presentation and easy display of feedback makes it a great tool.
8. Snaffu
When going through functional and UI testing Snaffu can be the ideal tool for testing the functional ease and UI elements. Snaffu caaan quickly capture all device information and can detect the offending bug. Moreover, allowing the tracked issues to register directly into JIRA or Pivotal Tracker for the team members, it offers extreme convenience for the testing team to work in unison. With Snaffu being integrated right into your app, it helps testing a seamless experience and make reporting from the device extremely easier. With Snaffu you can save lot of development time and energy spent too liberally on data capture and entry.
9. Proto.io
Proto.jo is another great tool to develop your app prototype on a browser just through simple drag and drop feature. The tool requires almost no coding and the tool simply accommodates variety of touches and mouse movements for the UI elements. The tool also comes loaded with a very useful and interactive UI library for rapid prototyping.
10. Slack
Finally, it is the need of keeping the entire team updated with the process that remains important in any UX design project. Slack is a one-stop solution which is intended for collaborating with the team members and keeping all functional elements together. Touted by the company as "team communication for the 21st century", the tool delivers up to its claim by incorporating various support tools to keep developer team up-to-date on every move in the project. As UX design is largely a collaborative process, Slack is equipped to support sharing of ideas and resources among team members.
Author Bio - Keval Padia is a Founder and CEO of Nimblechapps, a fast-growing mobile development company. The current innovation and updates of the field lures him to express his views and thoughts on certain topics.