Submitted by

Rochelle

on Mon, 12/21/2015 - 00:33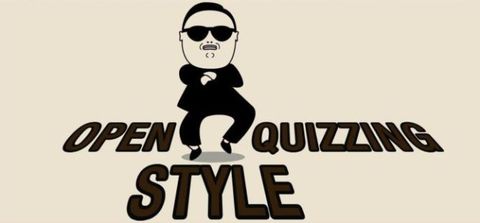 If you want to build reputation for your brand and engage your visitors, you will need to run quizzes and contests. It is because advertising and marketing can bring visitors to your website and you will need to put efforts to engage them. In most of the cases, web owners have to buy plugins because there are no free plugins compatible to their websites. However, those who are running their businesses on WordPress (WP) websites are really fortunate that they have a wide range of free quiz and contest plugins available. All they need to do is to integrate in website to engage visitors and convert them into customers. Given is the list of some amazing contest and quiz plugins that you can integrate in your WP website, for free, to increase visitor's engagement.
WP Survey And Quiz Tool is one of the most amazing quiz plugins that allows WP users to setup and run quizzes easily. With this plugin, you can run as many quizzes and surveys you want without any restriction on the sections you are creating for your quizzes. Also, it can restrict one user to participate multiple times in a quiz by restricting that particular IP address from accessing the quiz, once taken. Besides this, it can also send customized email notifications to single and multiple users and as well as to a group of WP users. Kindly check the given important details before adding it into your website.
Plugin Available Version: 2.14
WP Version Required: 3.1 or Higher
Compatibility Up-To (WP Version): 3.9.9
Rating: 3.2 Out Of 5
ContestFriend is yet another amazing WP contest plugin that can help businesses grow their email list. This plugin allows you to run contests as well as viral sweepstakes on different social media platform to get more subscribers to your business. The best part of this plugin is that it is highly customizable and user can design contest according to his business needs. Also, it comes with social sharing plugins that allows web owners to share contest, the same running on web, to its social media profiles and pages for more engagement and traffic. Another amazing feature is that you don't have to import or add each email in Excel and you can directly import all at once. However, you should read following details before adding it to your web.
Plugin Available Version: 1.0
WP Version Required: 3.3 or Higher
Compatibility Up-To (WP Version): 4.2.5
Rating: 5 Out Of 5
Easy Quiz is one of the most widely used plugin for running quizzes on WP webs. With this plugin, you can create quizzes presenting a set of questions. Different from other quiz plugins, you can't only set questions, but also set the correct answers to the quiz so that the readers who have given incorrect answers can get to know the right answer. You can set different colors, themes and skins for your quizzes and select from different types of quizzes including Multiple Choice Questions, True or False, Fill in The Blanks, etc. The quizzes generated by this plugin will be quite similar to that of BBC Quiz. Read the following details before downloading the plugin.
Plugin Available Version: 4.70
WP Version Required: 3.1 or Higher
Compatibility Up-To (WP Version): 4.4
Rating: 3.7 Out Of 5
As it names, this is a contest plugin that has been developed by Rewards Fuel -a top-notch WP plugin developer. This amazing plugin has been developed to increase number of Followers, Likes, Tweets, Retweets, Comments and Subscribers of your WP website. The reason why developer has associated this plugin with social media growth is to make sure that the ones who are participating in contest will be in touch with your blog in every possible way.
For instance, we visit various blogs and websites on daily basis but there are very few websites we visit regularly. However, if we get connected to social media of the website we visit, it will be streamlined in our social media profile and we are likely to revisit it. This way, Contests by Rewards Fuel helps you maintain a large number of revisitors to your web.
WP Pro Quiz is another magnificent plugin that has been highly rated by WP users for its interactive features and options. Making quiz on WP blogs was never this easy as it is now with WP Pro Quiz. Although there are many other plugins for integrating quiz in WP website, but hardly any other plugin comes with such wide range of features including Single Choice, Multiple Choice, "Sorting" Choice, "Free" Choice, "Matrix Sorting" Choice, Cloze function, Assessment and Time limit. Moreover it is able of generating Random Answer, Random Question, HTML in questions and answers and Multimedia in questions.
It is usually seen that users who have been taking the quiz have given a wrong answer accidentally but they are not able to correct it just because they can't go back. However, with this amazing plugin, you do not need to worry about such little things as it comes with Back-Button. Some of the other amazing features that will make you fan of this plugin includes Preview-function, Statistics, Leaderboard, Quiz requirements, Hints, Custom fields, Import / Export function, E-mail notification, Category support and Quiz-summary
Plugin Available Version: 0.37
WP Version Required: 3.3 or Higher
Compatibility Up-To (WP Version): 4.3.1
Rating: 4.6 Out Of 5
Conclusion
Although, there are hundreds of free contests and quizzes plugins available online, but the given above are few of the most widely used WP plugins. Therefore, you should try adding them into your web and you will notice the rise in user engagement.
Author : Rochelle Ceira is a digital marketer at an online company that offers academic assistance. She's loves to write blogs on a wide variety of topics including social trends, twitter marketing, etc. If you are running a dissertation writing service, you will be advertising dissertation help to get clients online.