Submitted by

heilmann

on Tue, 04/07/2015 - 03:41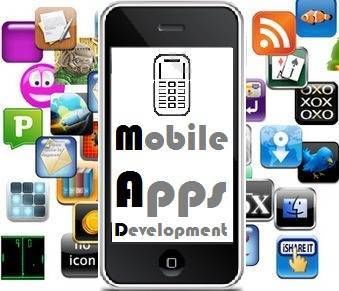 In order to be a part mobile world, many entrepreneurs and businesses are searching mobile app developers. Today, looking for relevant application developers is a daunting task, but it can be made easier, if the hirers know the key criteria to choose developers and are prepared with the brief report. What are the key criteria that every business professional should consider and what should the brief report comprises, all are explained below. At first, this blog explains about brief report and then comes to the key criteria.
Overview Of Brief Report
Before going to hire the developers, you should be aware of all the required features, duration and budget. If you focus on developing the better report, then it will make your hiring process easier. Secondly, you can easily make your developers understand your project. After creating the report, you can consider the following criteria to hire your developers.
Let's Have A Glimpse Over Imperative Criteria:
Technical Skill & Business-Centric Knowledge
Many hirers checkout the qualification and expertise in coding mobile application, but this is not enough. Developing an application is not limited to coding capabilities, it is imperative that developers should be well-versed with the concept associated with business.
The developer should have clear understanding about the business, like what is workflow of the business, how it caters service and many other things. Suppose you have an e-commerce business and you want to launch a mobile app, then your application developers should be aware of all the essential requirements of an e-commerce business. In this way, they can easily develop the app for your business.
Performance & Service
The second most important thing that every hirer should explore is, the performance and quality of service. In order to know about their dedication, workflow and way of doing business, every business professional should ask for clients' references and have a glimpse over the feedback & testimonials.
By doing this, you can easily find out the client's experience with the developers. Secondly, it can also help you know in depth about development team and give idea regarding how to do the business with the team.
To know about their performance, you can also check that how many of their applications have got published in the application store. If their applications are visible in the app store, then this states that the development team is following the standard methods. Moreover, the possibility to get your application published also become higher, if they develop your app.
Ability To Be Partnered
The mobile application development is not limited to coding and designing an application. In fact, it includes, Beta testing and re-engineering that are done after the launch of mobile application. Therefore, you need to checkout that whether the developers can work with you for long-term or not.
Moreover, if in the future, you get the requirement to update the feature or content of app, then in that case, you must need those developers, who have previously worked on your project because it will ease you to make them understand your requirement. Secondly, it will save your time.
Timeline & Budget
Before going to discuss about timeline and budget, you should be well-versed about your spendings and timeline. It is not necessary that if a developer is delivering the application at lower cost (lower than budget) and in minimum time will provide the best app. Moreover, if the above 3 qualities suit your requirement or satisfy you, then there is no harm in expanding your budget.
Remember that today the demand of a good developer is higher and they are available at higher cost, so do not let the cost drive your decision in choosing the developers.
Conclusion
While hiring the team of mobile app developers, everyone should be careful. It is not a tedious process. Indeed, it is a challenging task.
If you find any difficulty in understanding any point or know something informative regarding this blog that is essential to share, then you can directly write to us via comment section given below.
Author Bio
Williams Heilmann is an app development specialist, who has been working at world's leading mobile app development company, HTMLPanda. He has passion to experiment and write about the latest mobile technologies, website designing and many more. He has shared numerous of blogs as well as articles that are informative for every professional, who is associated with mobile app and website development industry. Social networks: Twitter, Facebook, Linkedin.