Submitted by

indianappdevelopers

on Wed, 06/24/2015 - 05:30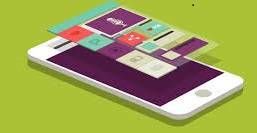 Mobile apps continue to thrive with its overwhelming presence across various facets of life. With the increasing number of new smartphones and wearable devices hitting the market mobile apps will continue to be important for businesses and life in general. With the consolidation of mobile devices, wearable and Internet of Things apps in 2014, a new era of fluidity and continuity began in mobile apps. Enterprise apps continued to thrive for some time as businesses are increasingly focusing on integrating mobility in their core business process. In 2015 already these trends continued to thrive carrying more importance than ever before. Using enterprise apps for real time business analytics and for boosting productivity became now the two robust mobile app usability trends in businesses. App analytics became crucial for app store performance and overall mobile app marketing. Let us have a look at the most prominent mobile app development trends to watch out in the coming years.
Enterprise Apps and Rapid Development
For a year or so the focus on mobile apps integration in business processes has been rigorous and it is continued to get bigger. As per recent IDC predictions, 35% of big enterprises will have their own mobile app development platforms for their business solutions and organizational use. Even and medium businesses are increasingly finding mobile apps effective for reaching larger market. Especially with localization benefits small enterprises including the brick and mortar stores are also considering to have their own app.
This huge demand from enterprises turned on the trend of rapid development. It is becoming important now to reduce the development life-cycle and deliver apps faster to stay ahead of the competition. There have been a great upsurge in the rapid development frameworks and tools in the market just for addressing these overwhelming demands of enterprise apps.
Mobile Cloud
The cloud atmosphere in mobiles and other wearable devices is crucial to make the devices free of storage and location specific constraints. Naturally, as using multiple mobile devices is becoming common especially with the coming of wearable, cloud technology will play a major role in making seamless integration, storage, sharing and continuation of carrying tasks possible. For rapid development environment also cloud technology plays a very crucial role by offering seamless integration of app contents across devices and platforms.
Independent Wearable Apps
Smart-watches are still the prima facie of wearable devices and technology as a whole and all of them are still not independent of their counterparts in mobile devices. Except in few optically mounted wearable computers like Google Glass, apps on wearable devices still work in unison with their mobile versions. Apps in few smart-watches are showing signs of getting independent control and functional aspects and in the time to come this would only foster an environment where apps will be separately built to work on wearable devices with complete independence from mobile apps.
More Focus on Location
For businesses location specific data is crucial to capture the potential customer's attention and grab him in time when he is most apt to buy. Mobile apps with latest location technology created new opportunities for businesses. Knowing the real time location of your user will help you send relevant business offers close to his location. When someone enters a new city the location data equips the apps on his device to send location specific offers and help him find his needful. That is how location technology like Beacon and Geofencing prospered and today an array of mobile apps are getting benefited from them. This location focus in mobile apps will continue to be stronger and eventually there would be better and richer technologies to track location data and incorporate them in mobile apps with more efficiency.
App Analytics and App Marketing
With the rapid and widespread proliferation of mobile devices digital data analytics will play crucial role in assessing the customer and market potential. App analytics corresponding customer behaviour and usability trends will produce better directions for the app marketers. Command over all facets of mobile data analytics, particularly app analytics would be critical for the success of mobile apps in the time to come.
As for mobile app marketing user engagement is now the single most important factor and in the time to come it will carry more importance than today. There will be more focus on acquiring organic users than users acquired through paid channels, because for user retention and monetization of mobile apps organic users play the key role. Location specific technology in mobile apps will help promoting apps to the target users based on location data.
Mobile app development in the time to come has to deal with overwhelming demand both in respect of number of apps and higher development standard. The above mentioned trends only serve as indications of such a changing scenario.
About Author - Mike Kevin is head of marketing department for Tispy, leading Child Phone Monitoring & Android monitoring software developer company. Mike makes every effort to help Tispy to make efficient business decisions and plan effective business strategies.